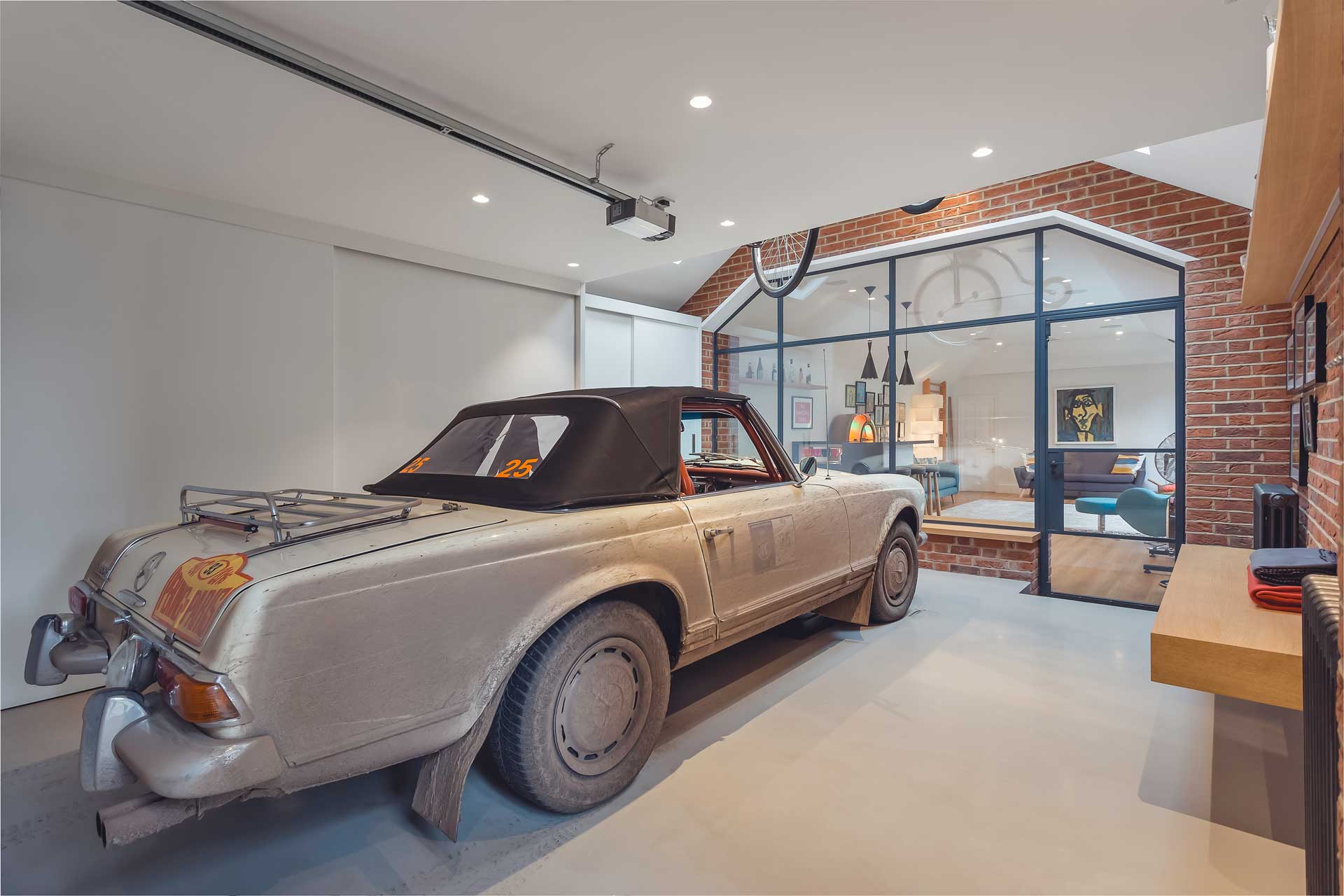 Routh Road | Wandsworth | SW18
The brief was to create a new garden room that could act as a party zone, a gym, an entertaining bar and a quiet place to read during the summertime. Full access via large sliding doors to the garden was essential. In addition to this, a car needed to be stored in the garage. The garage needed to be a "clean space" that could house a collector's car and it needed to be viewed from the party room. The client being a keen gardener also needed a potting shed, wash room and a complex rainwater harvesting system for the garden.
The new building was to be position close to a row of mature beech trees which gave us a challenge as to how to form foundations without disturbing the tree roots. We decided on augured piles which are like corkscrews and can be installed without disturbing the ground.
The building's rainwater is collected in a series of water tanks that can then be used with the automatic garden watering system.
The new building takes its style from the main house and we were careful to carry details through to match on the new building.
Return to projects