The Process
We will guide your building project through the process below, ensuring it is inspiring and enjoyable. We offer a uniquely bespoke service focusing on residential projects solely for individual clients. This has allowed us to develop a client-led practice philosophy dedicated to achieving design excellence down to the smallest detail.
Although we offer a full service we can also work with your specific requirements.

Appointment

We will visit the site and draw on our experience to advise you on the best way forward for your project. Following this we will write to you setting out our terms of appointment.
Concept design
After a measured site survey, we will work with you to develop a detailed initial brief. From this initial brief, our creative team will prepare concept design proposals, testing and developing the brief, whilst presenting a concept for the overall look and feel of the space. This will include materials/finishes and general aesthetic through precedent boards and 3D images/visualisations.
These options and proposals will lead discussion as we develop the design and firm up the brief with you, either for progression into planning or for pricing.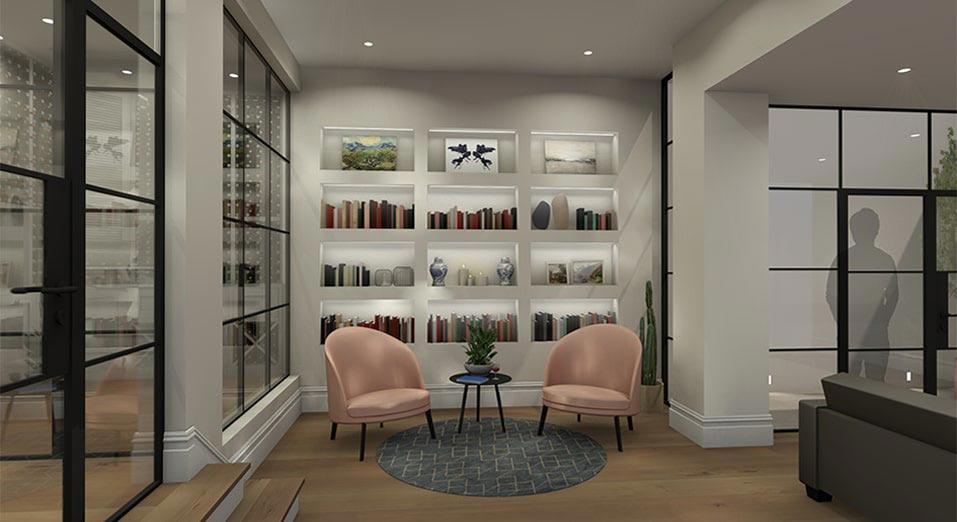 Developed design
Once we have gained planning permission, we will begin the tender process. This is the stage where detailed design takes place and we will produce a full tender package to be priced by Contractors. This package will include a full specification of all materials to be used and throughout the process we will assist you as much as you require in choosing finishes, by preparing developed mood boards, 3D images and obtaining samples. We will use our experience of products and suppliers to advise where necessary. In addition to this we also offer a separate service where we can source fabrics, curtains, carpets and free-standing furniture.
Typically during tender, at least 3 Contractors will price the building works, which ensures competitive pricing and value for money. We have built up a wide network of professional Contractors and consultants and will advise on their assistance where necessary. Once a Contractor has been chosen we will prepare an industry-standard building contract. This will form the legal basis of your agreement with the Contractor and will ensure the obligations of both parties are met - in particular that the building is constructed within the agreed time frame and budget.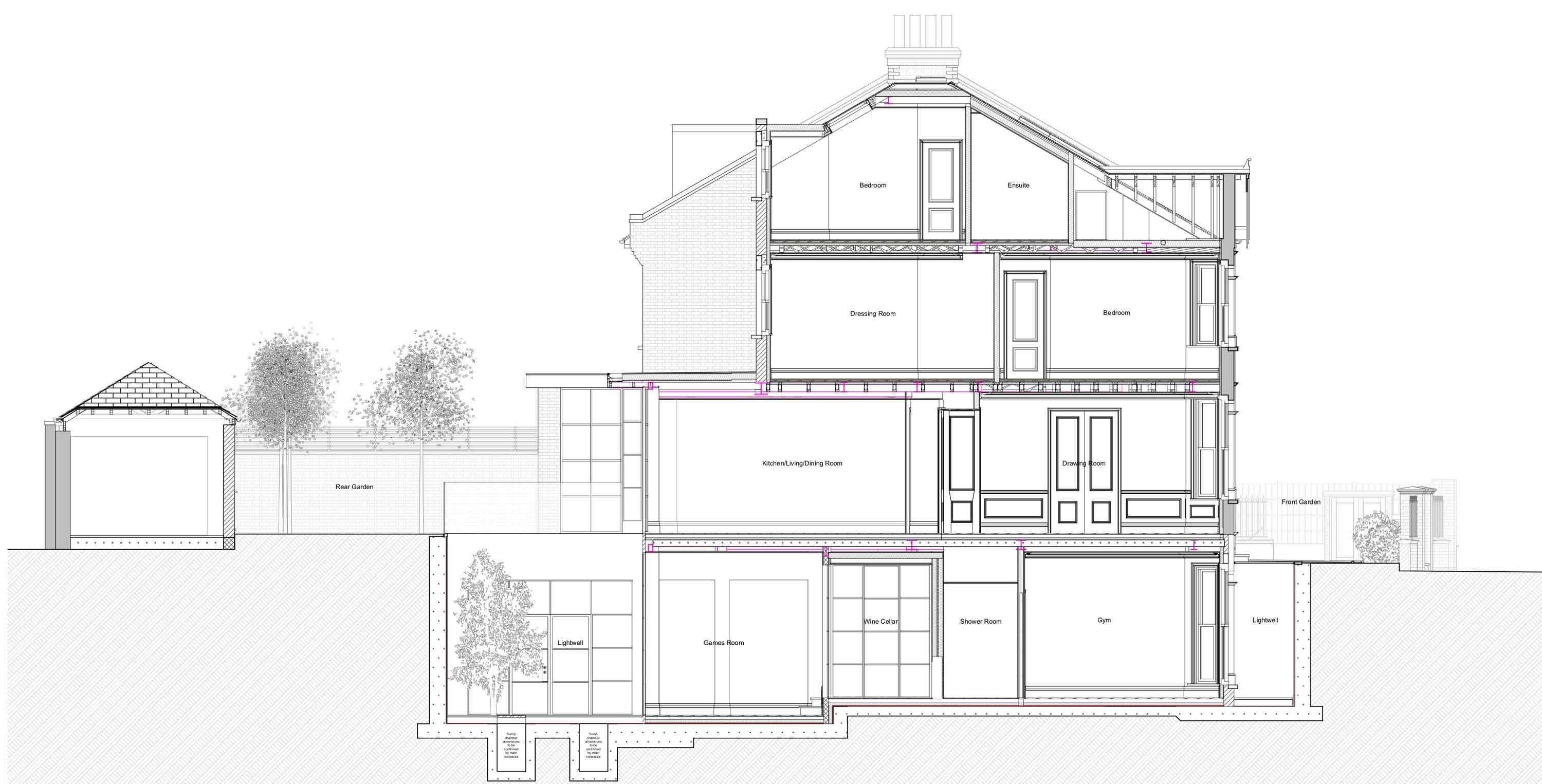 Construction
During construction, your point of contact would be directly with us. We will deal with the day-to-day running of the site and all contract administration. We work in close contact with the Contractor and meet them on site once a week to check progress and discuss details.
We encourage regular meetings with you, to suit your schedule, to make sure everyone is kept up-to-date and aware of progress.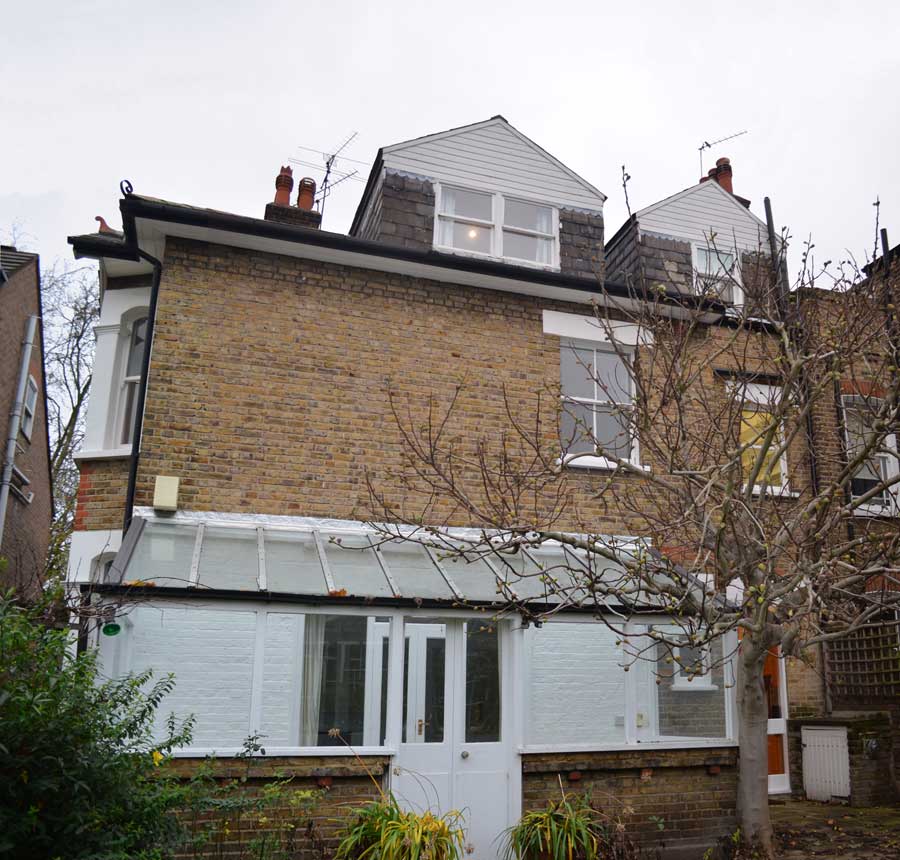 We have extensive practical job running experience and will ensure the project is built as per the design and to a high quality finish.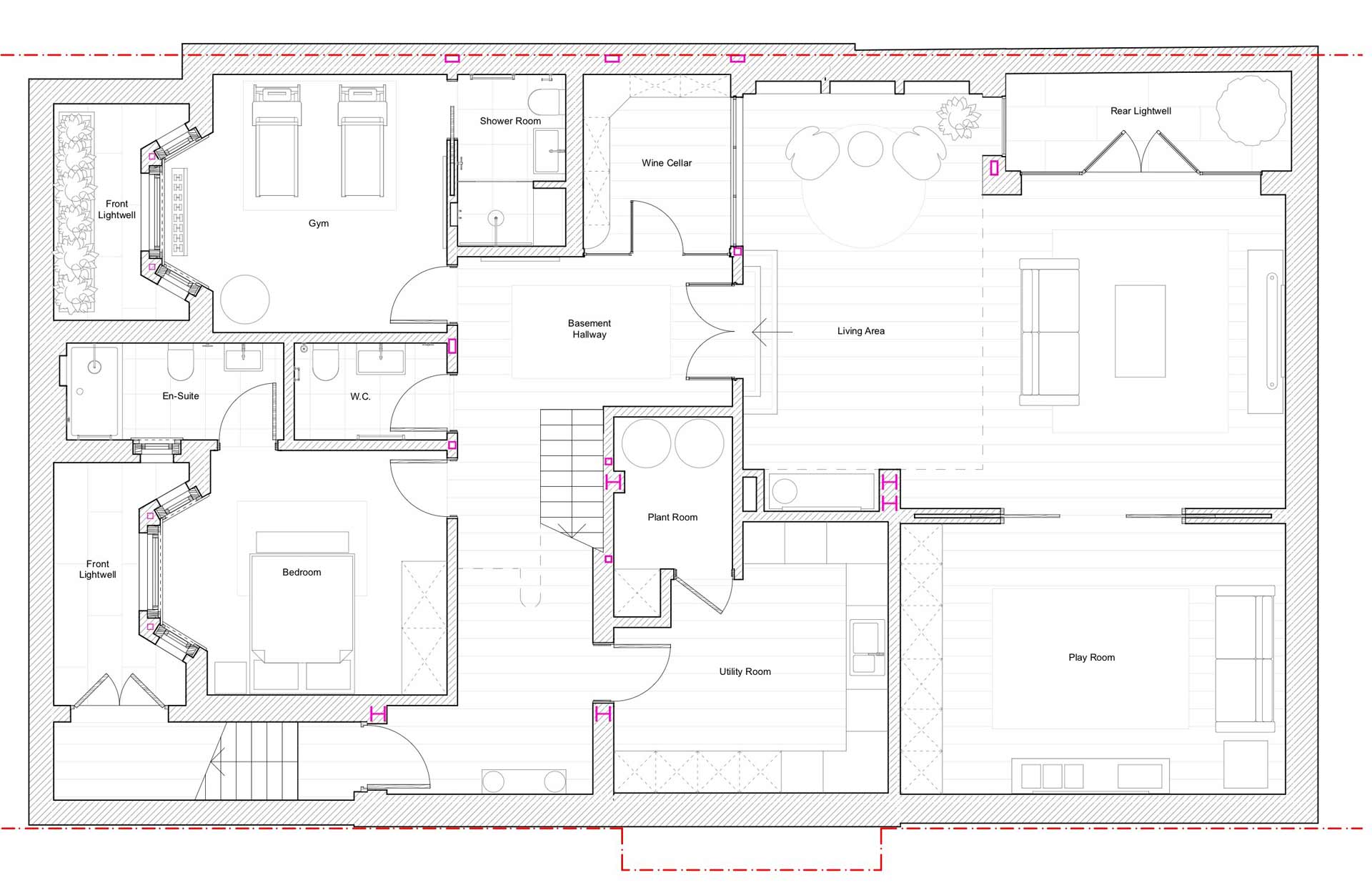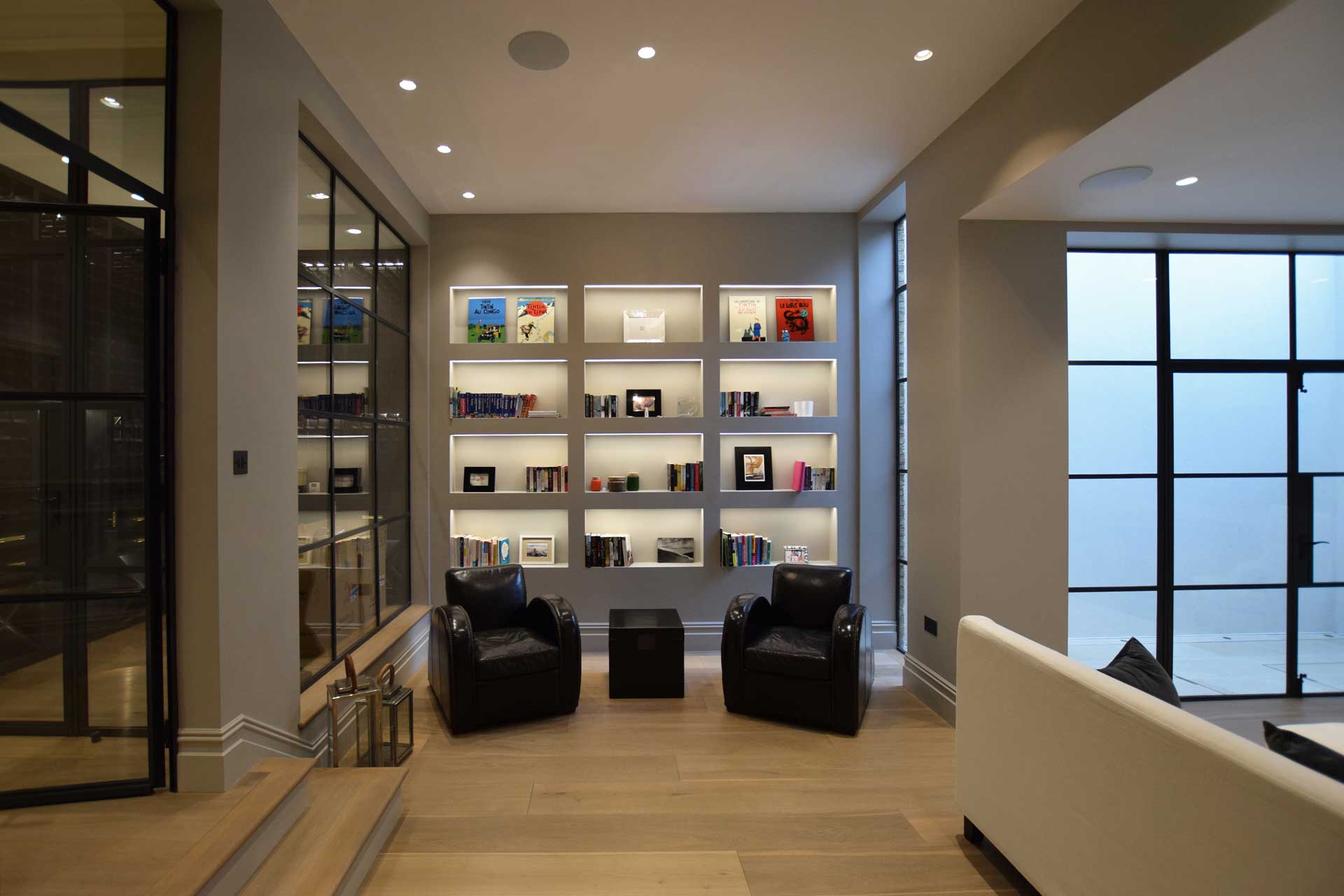 We can also design all of the fitted furniture and any bespoke fixtures/ fittings, including kitchens if required.