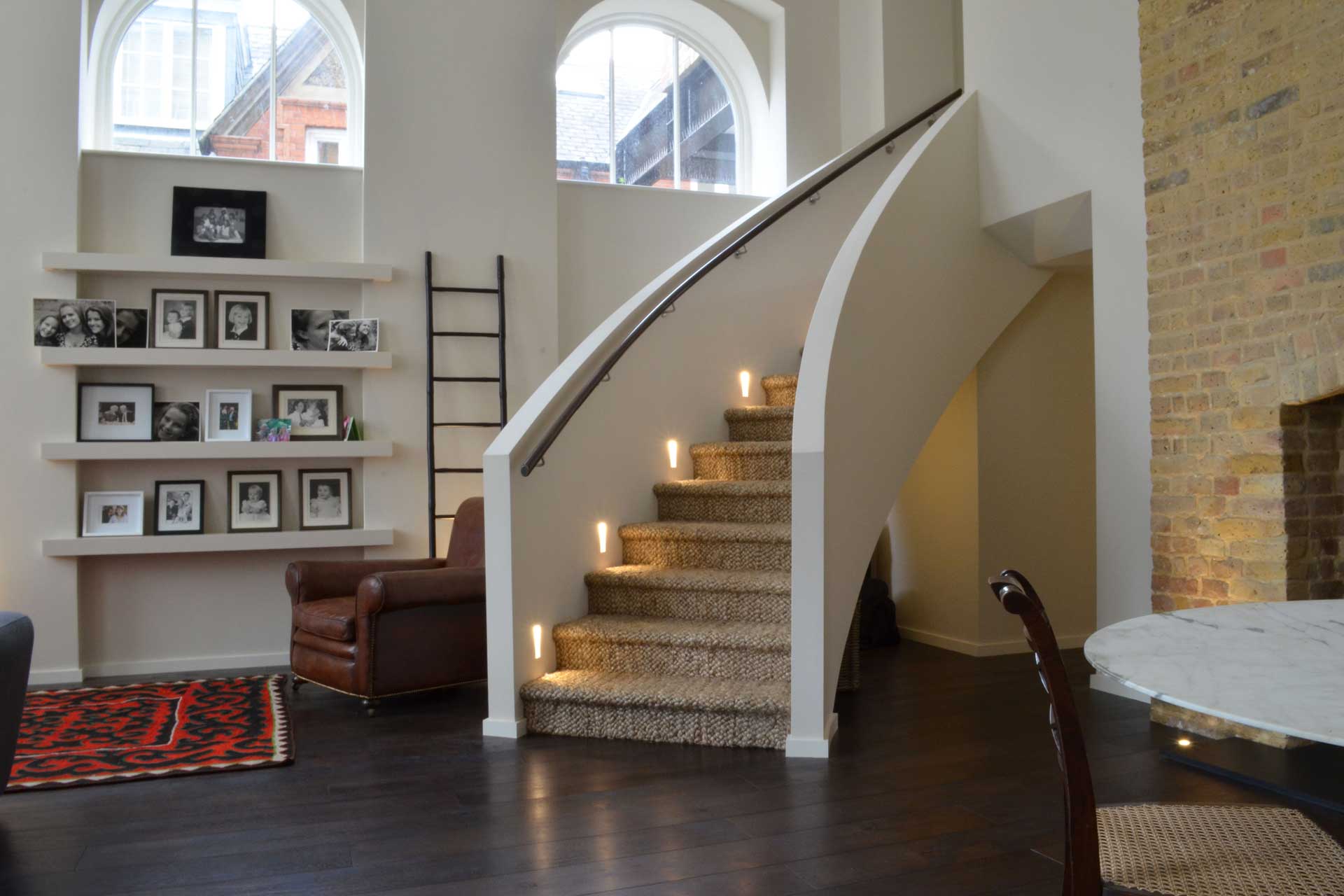 Southside Quarter | Battersea | SW11
This project involved the total refurbishment of a 2-bedroom flat housed in a converted Victorian School building. The flat had previously been a workshop and had been crudely converted into a residential dwelling with surface mounted electrical conduits and a commercial-looking metal staircase up to mezzanine level.
We reconfigured the sleeping accommodation across the ground floor and mezzanine, providing two good-sized double bedrooms, an ensuite, bathroom, storage and a laundry room.
The double-height open-plan living/kitchen/dining was completely refurbished and reconfigured and a new sweeping, feature stair up to the mezzanine level was added to create a sculptural focal point.
We designed a new kitchen, feature lighting throughout and fitted shelving to this space and new hardwood flooring was laid to create a contemporary and smart living area. The chimney breast was taken back to brickwork and an opening reinstated. This exposed brick wall provided a texture and warmth in the double height space.
Return to projects