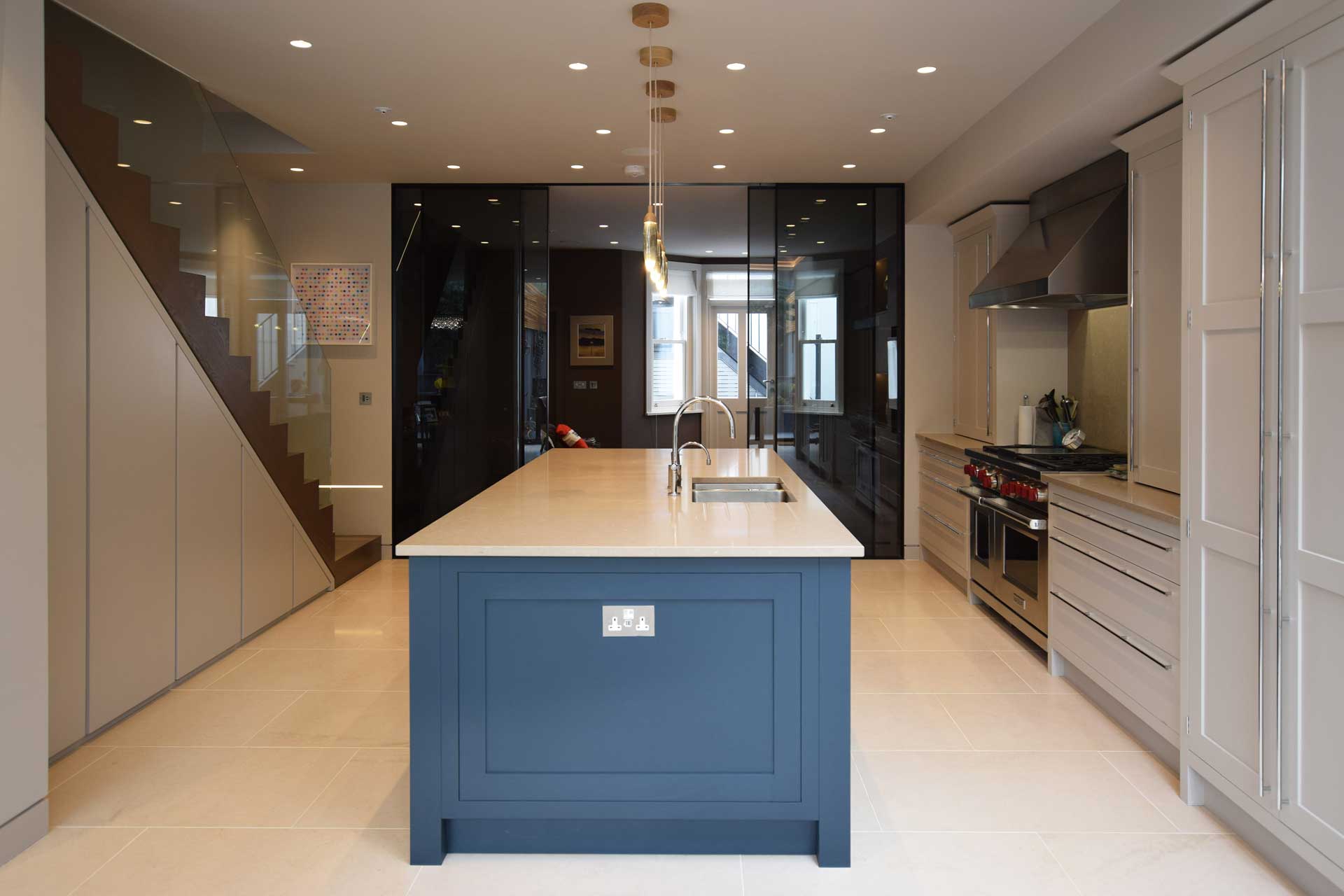 Gorst Road | Clapham | SW11
The aim of this project was to open up and lower the existing basement, whilst increasing levels of natural daylight within. The resulting floor-to-ceiling height of 2.75metres and the frameless glass roof, roof light and 3.2metre high sliding doors of the new replacement side and rear extension, flood the kitchen and dining area with daylight - creating a very open and bright space. Care was taken to create flush walls/skirting and architectural lines throughout.
The large sliding doors create a strong relationship with the garden, which is considered an extension of the living space and make a focal point of the wonderful, rear living wall.
Smoked-glass sliding doors separate the kitchen from the cosy TV room to the front of the basement, which was painted in a dark brown to create a contrast between both spaces and uses. Fitted furniture and the feature TV wall were sprayed in the same colour to create integrated storage solutions and aesthetic cohesion throughout.
Upstairs the ground floor was refurbished throughout and we designed new fitted furniture to the study and living room.
Return to projects