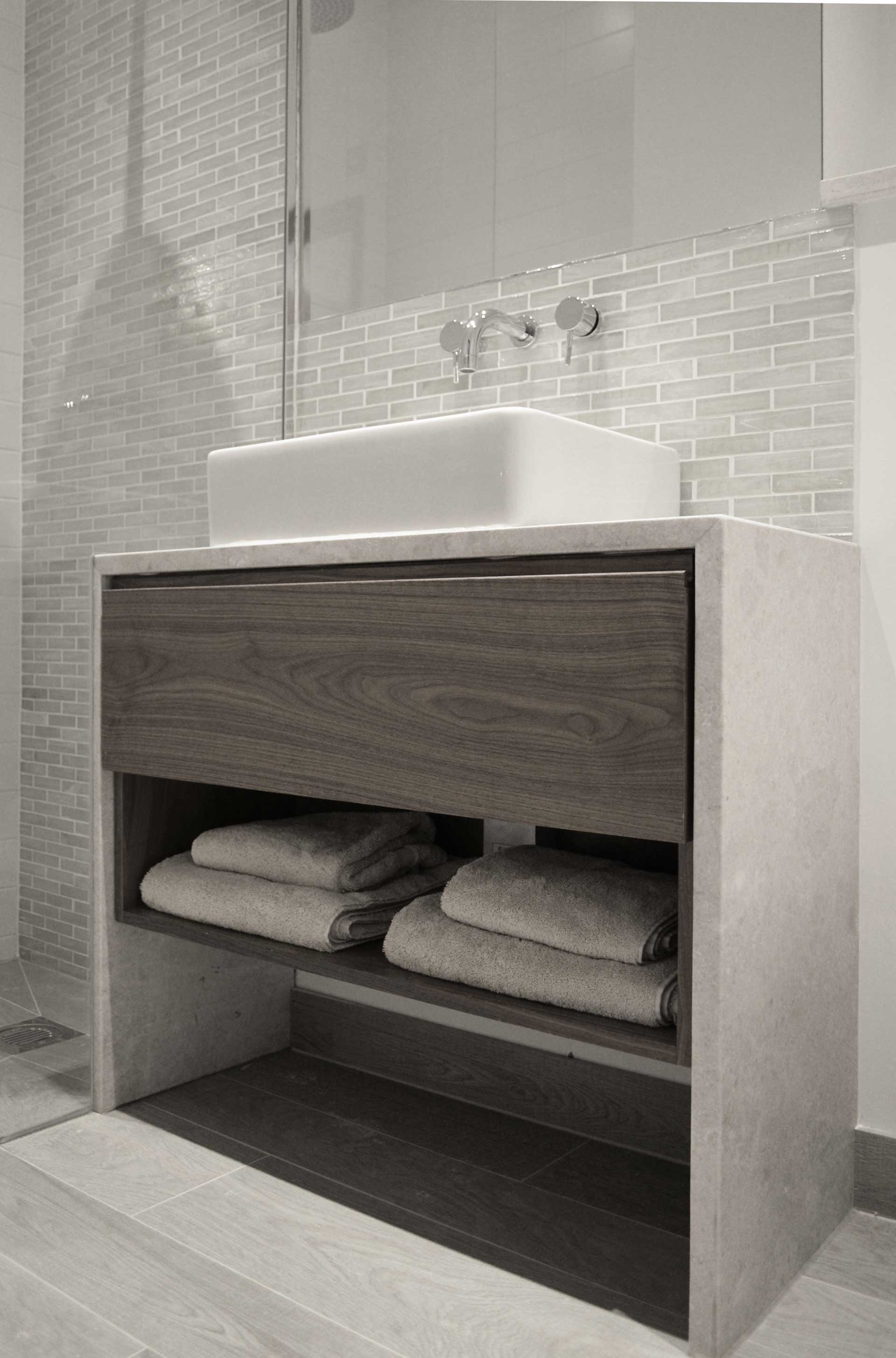 Baskerville Road | Wandsworth | SW18
The complete remodeling and refurbishment of this semi-detached Victorian House in the "Toast Rack" allowed for more practical living spaces with an emphasis on connecting the kitchen/living area to the garden.
A new rear ground floor extension was designed, distinguished by the contemporary sliding doors and aluminium roof trims whilst tied into the rest of the existing house through the use of matching red brick to the walls.
The garden, which had previously been on two different levels, was lowered to become one level and the level change from the front of the plot to the back, was designed as a feature into the new extension. This rear extension created an open-plan space for the kitchen/dining/living areas but with definition of each zone; the kitchen was positioned on the upper level with steps leading down to the dining and sitting area, which were partially separated by the corner fireplace in the centre of the room.
A better connection between the living/dining area and the garden was created through the level threshold and large sliding doors.
The rest of the ground floor was reconfigured and rationalized to open up the hallway and create better built-in storage. The upper floors were also rearranged and the whole house was refurbished.
Return to projects