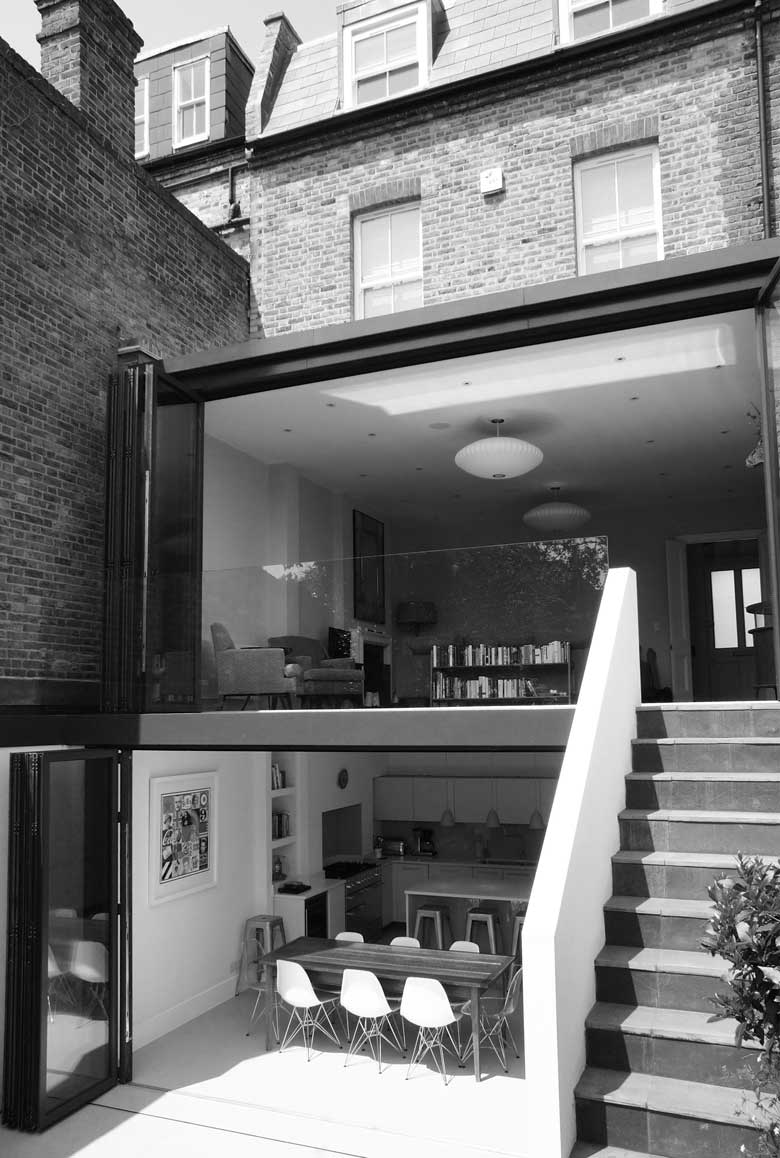 Eglantine Road | Wandsworth | SW18
A total refurbishment of a 4-storey terraced house included the demolition of the rear of the house and the construction of a new two-storey extension.
The aim was to increase the lower ground floor living area at the rear, to the extent of the full width of the property. This living area extended out past the raised ground floor and in turn formed a balcony for the floor above, with steps down to the garden.
At ground floor level the existing lean to extension was demolished and replaced with a new flat-roof extension with bifolding doors across the full width of the rear wall to provide views of and open the living room up to the garden. The bifolding doors were repeated at lower ground level to provide the same benefits to the kitchen/dining area and create an elegant, cohesive aesthetic to the rear elevation.
A double glazed walk-on glass roof was designed into the balcony to allow more light into the space below and provide a visual connection between the living area and kitchen/dining.
The existing loft bedrooms were enlarged by the formation of a new mansard roof.
Return to projects