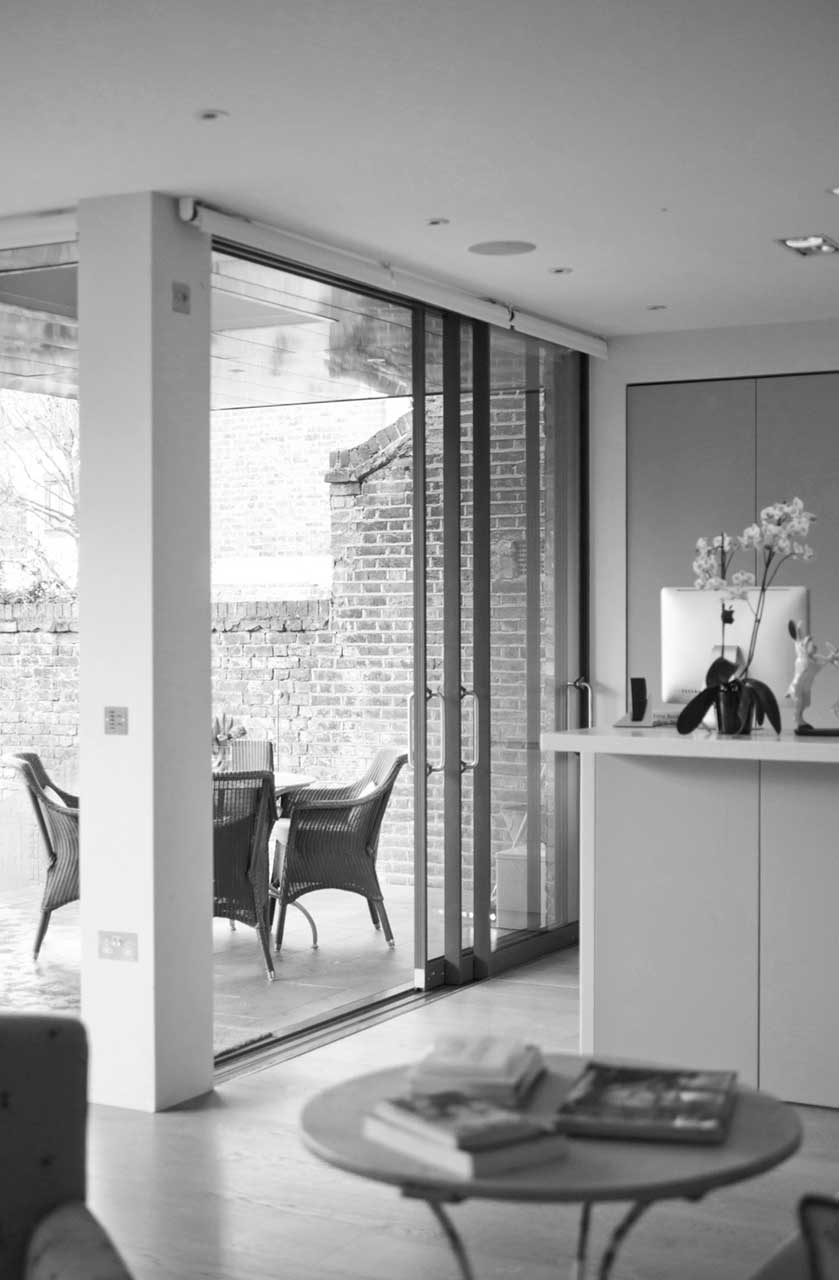 Bolingbroke Grove | Wandsworth | SW11
A six-bedroom end of terrace house built circa. 1880 was remodeled and refurbished throughout. A new basement was constructed and a two-storey extension built to the rear.
The ground floor was opened up and extended to the rear, creating an open kitchen and living space for the family of five, which opens with glass sliding doors to the garden to create a link between inside and outside. The space opens out onto a balcony with an external, covered small seating area, before steps lead down to the lower patio level. More steps then go down to the basement patio.
A feature fish tank was built into the dividing wall between the front drawing room and rear kitchen/dining/living area – creating a visual connection between the spaces.
The existing cellar was deepened and extended to provide a full basement with front, rear and side lightwells. A playroom, cinema room, a gym and a guest bedroom were created in this new space, as well as a utility room and plant room. The sliding doors from the ground floor are repeated at basement level, which creates a uniform cohesive aesthetic across the rear elevation and visually connects the basement and the ground floor.
The upper floors were reorganised to form comfortable living spaces, bedrooms and bathrooms. The master suite includes a dressing room and large ensuite, concealed behind a hidden door that is designed to look part of the fitted cupboards in the master bedroom.
Return to projects