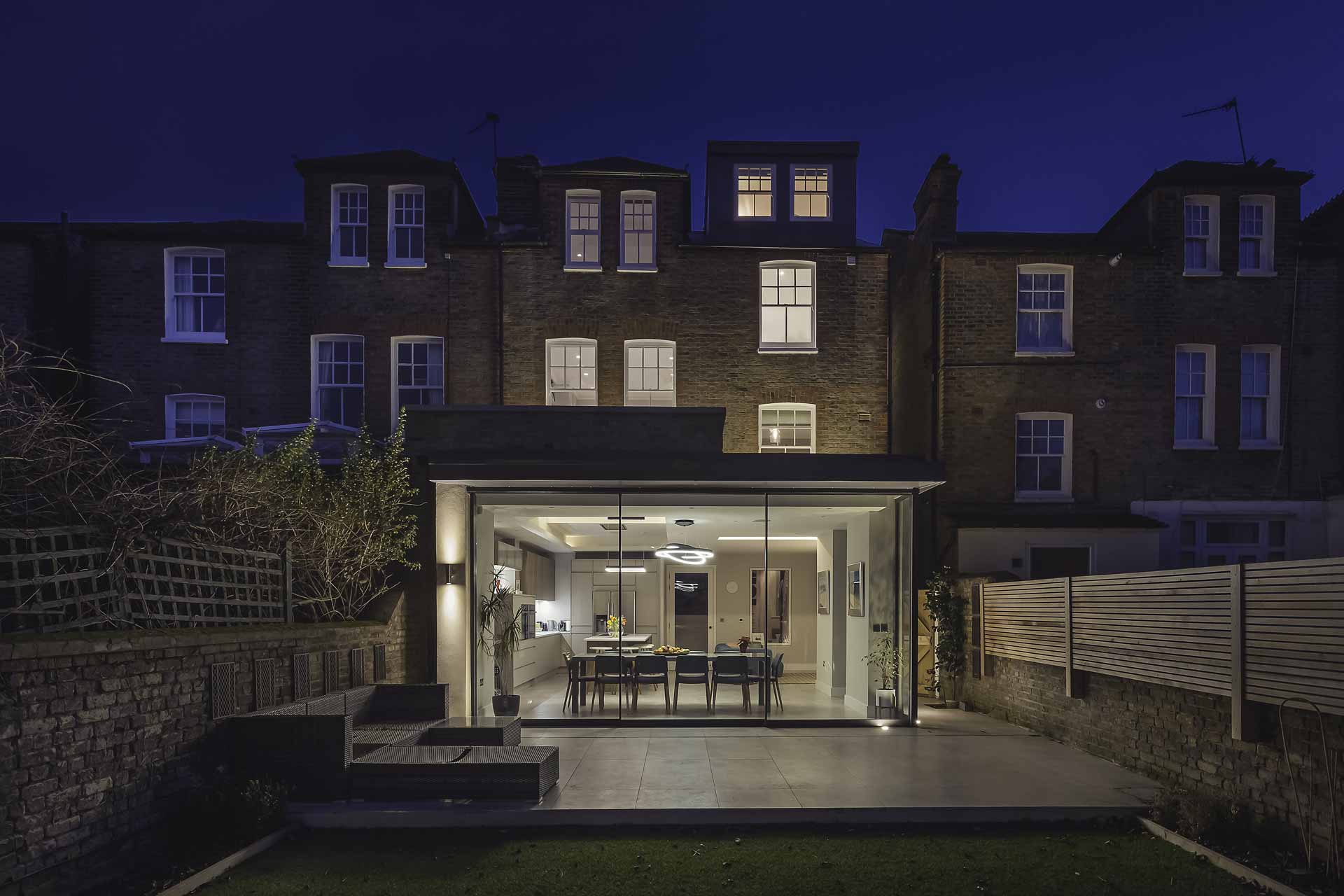 Ritherdon Road | Balham | SW17
The property is within the Heaver Estate Conservation area and was built between 1890-1910. Earlier conservatories and extensions had been added to the property but the ground floor rooms felt very disconnected from the garden.
Our client's priority was to open up the back of the house and create dynamic family room with connection with the garden.
Along with extensive internal refurbishment the existing extensions were removed and a contemporary ground floor extension with varying heights was introduced to allow natural light into the main kitchen and family space. Large sliding doors open up the rear of the house to the patio and garden and large rooflight's and a varying ceiling height play with the volume of the new space.
A new dormer study was introduced in the loft and the existing staircase was extended to the allow access to this new space. The details of the new staircase match the original to integrate the new room into the house as seamlessly as possible.
Internal glass screens where introduced to internal walls on each floor along the staircase to bring natural light in and to create an open and light feeling.
Original features like the cornice, mouldings and stained glass windows were retained, restored and matched throughout the house to hold on to the original aesthetic while adding contemporary interior design to bring a modern touch to the 100 year old house.
Return to projects