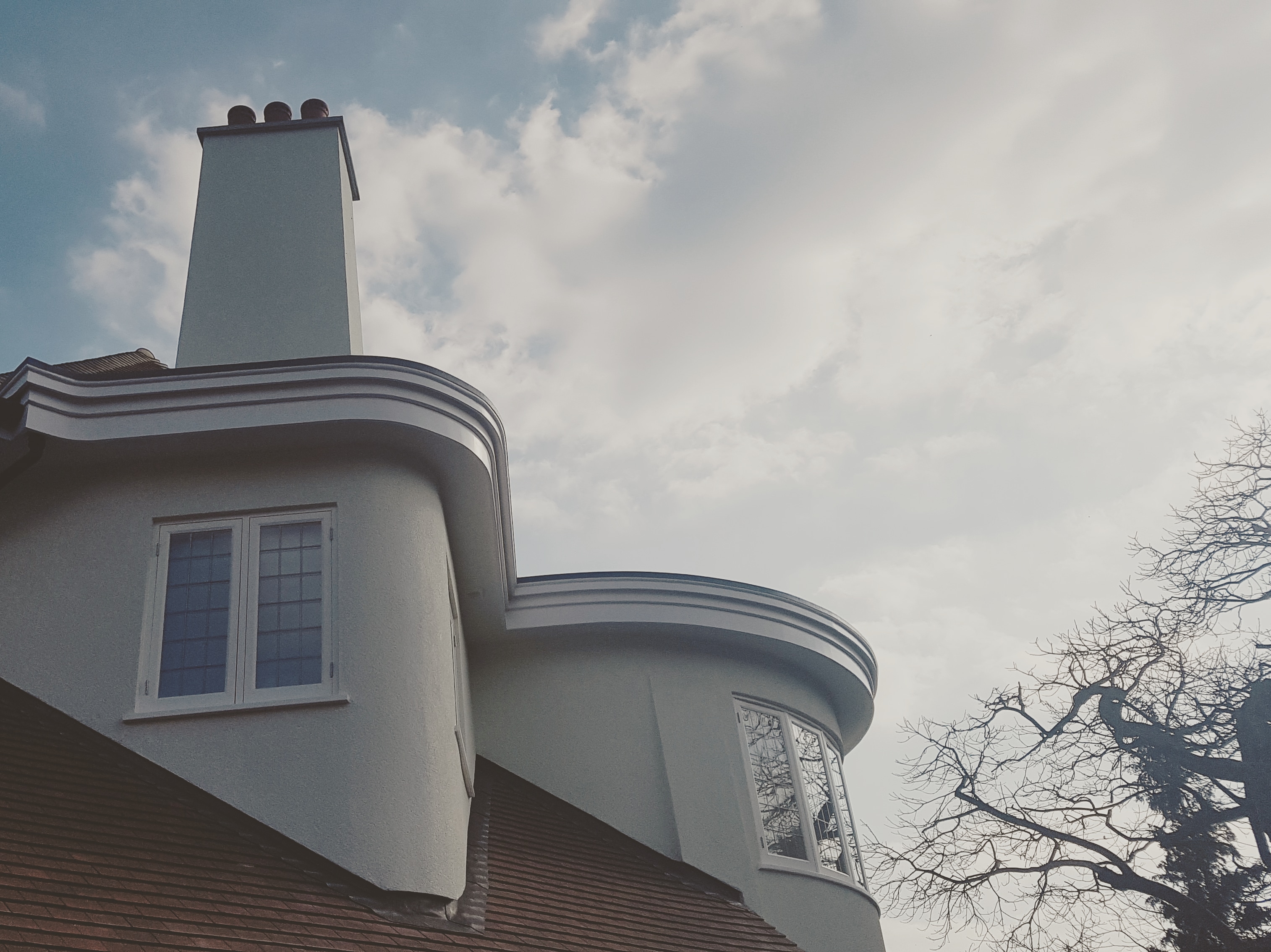 We have recently reached the Practical Completion stage at our project on Belvedere Avenue in Wimbledon. This project involved the remodelling and restoration of the existing building along with the addition of a new kitchen extension and alterations to the garage.
The house was built in 1905 and is locally listed in the Wimbledon due to its' influence from a Voysey style of architecture and Arts and Crafts details.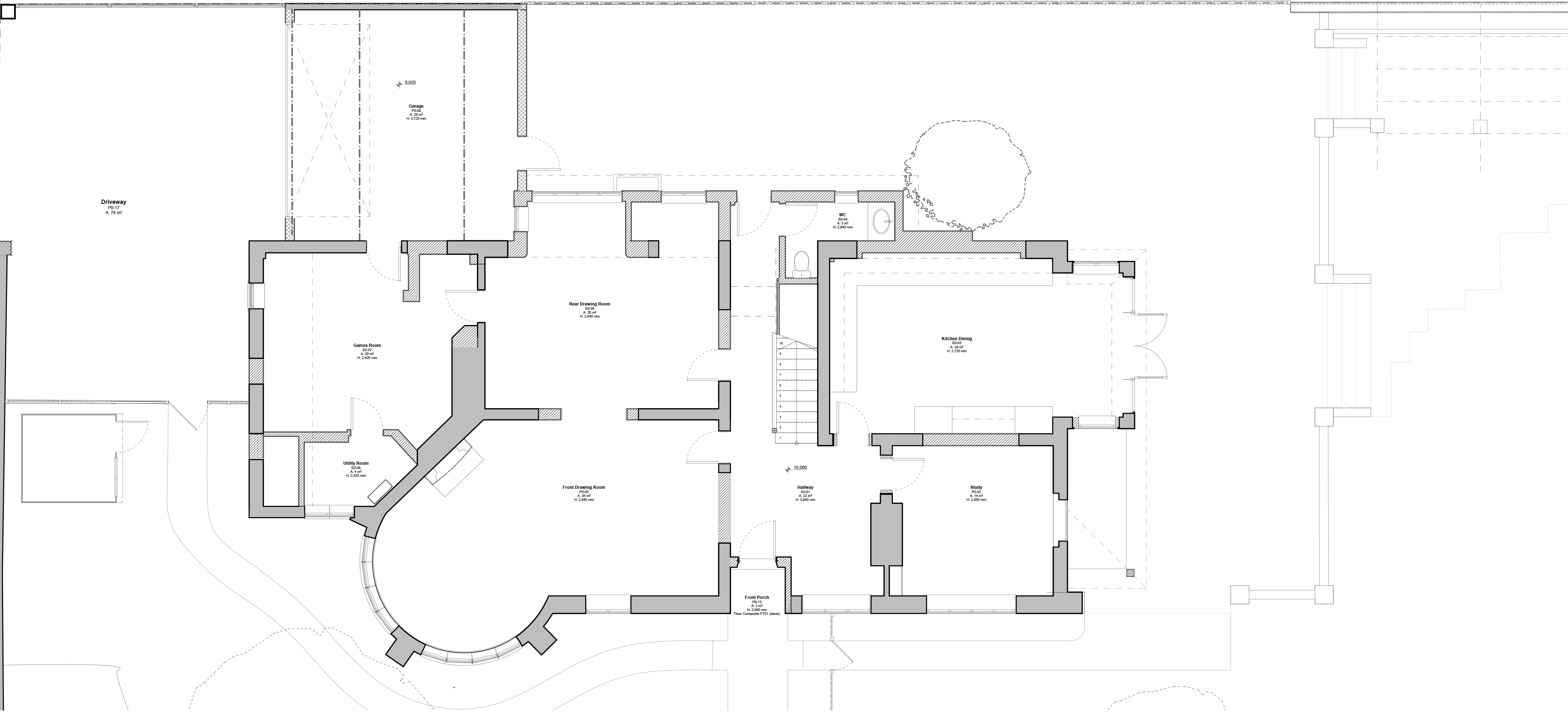 The brief
Over the years the original house had been altered considerably on the interior and our brief was to make the ground floor rooms interact better with each other, along with the addition of a new kitchen extension in a contemporary style that would bring natural light into the space.
Our brief was to remodel the existing rooms on the upper floors to make the space more usable for the family.
We also allowed to replace the existing garage in order to create a new side entrance in a style sensitive to the original property.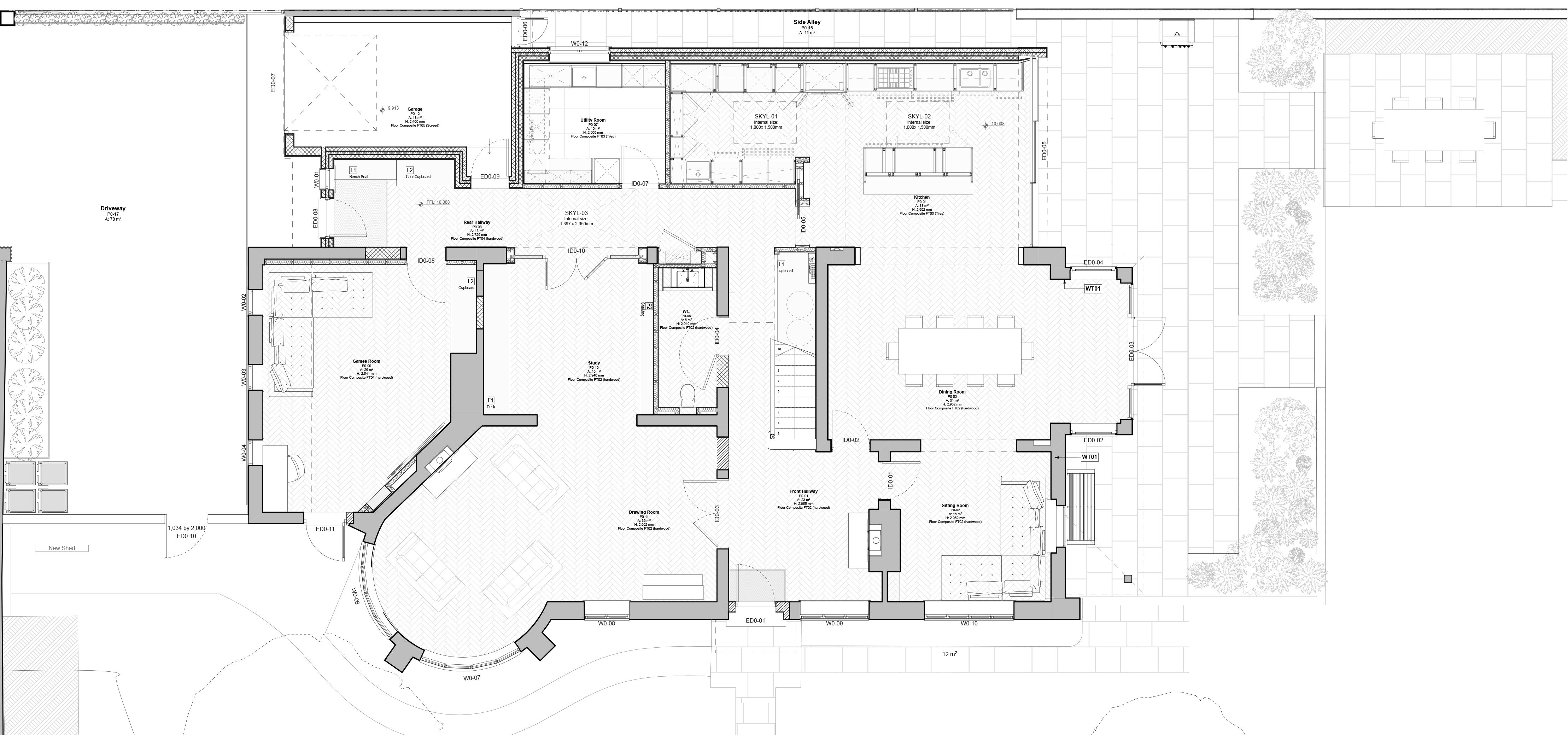 What we did
We opened up the ground floor rooms with large double doors and enlarged wall openings to bring in natural light and a feeling of openness throughout.
The introduction of the new side extension for the kitchen allowed the dining room and kitchen to be orientated towards the large rear garden and level thresholds to the new patio space were created.
A new rear hallway corridor allows for a second entrance to the house and also adds a link to the new garage and games room while bringing light into the new study.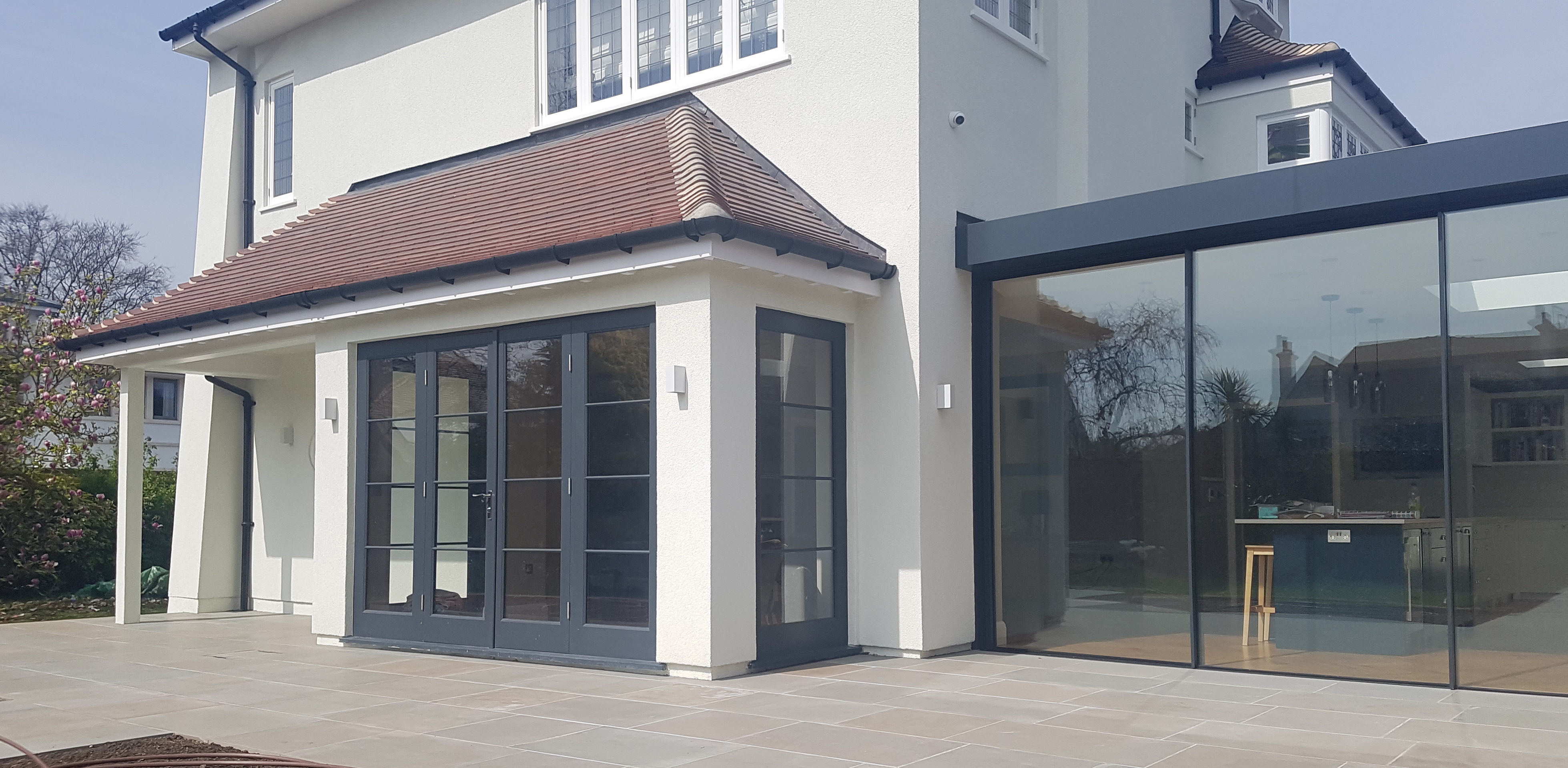 We remodelled the rooms on the upper floors to create a master suite on the top floor and family bedrooms on the first floor. We retained or matched original features to retain the style of the Arts and Crafts house while adding modern touches where possible.
We worked closely with our client on the bespoke kitchen design and designs for the fitted furniture to help the overall space retain a feeling of openness and coherence.
The existing render on the exterior of the house was not original and need to be replaced so we worked closely with the Merton Conservation team on the choice of materials and finish. The existing windows and roof tiles were also replaced and original details were maintained to enhance the look of the finished house.
The house was refurbished from top to bottom bringing a modern touch to the 100-year-old house. Our client has been very happy with the outcome and the mix of traditional features and contemporary finishes throughout the house.