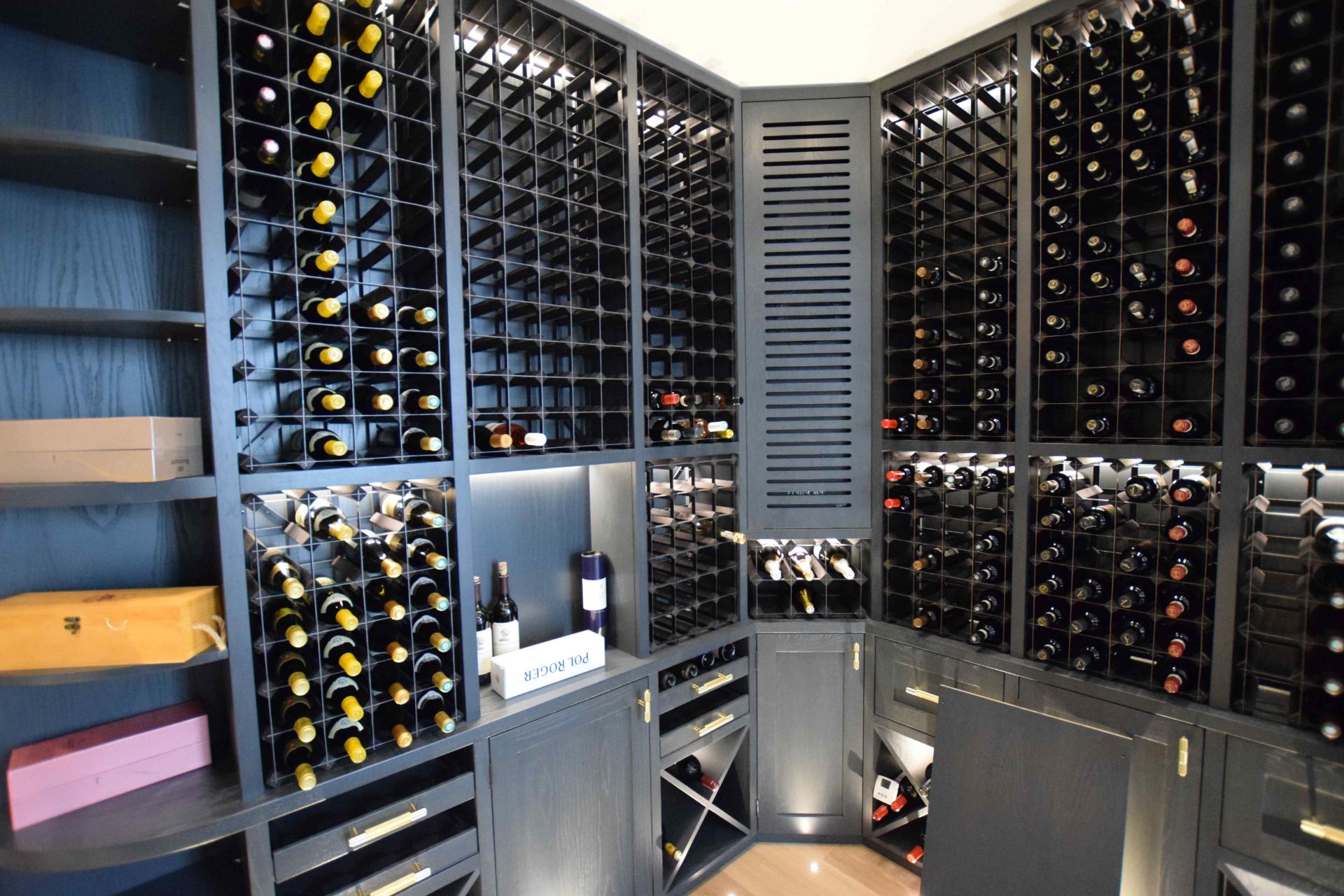 Bespoke Wine Cellar Designs
Wine cellars are personal and come in all shapes and sizes. We have designed and built a huge variety of bespoke wine cellars over the years ranging from simple under stair cupboards to fully fledged conditioned and insulated cellars. We have also incorporated long-term storage fridges into fitted furniture.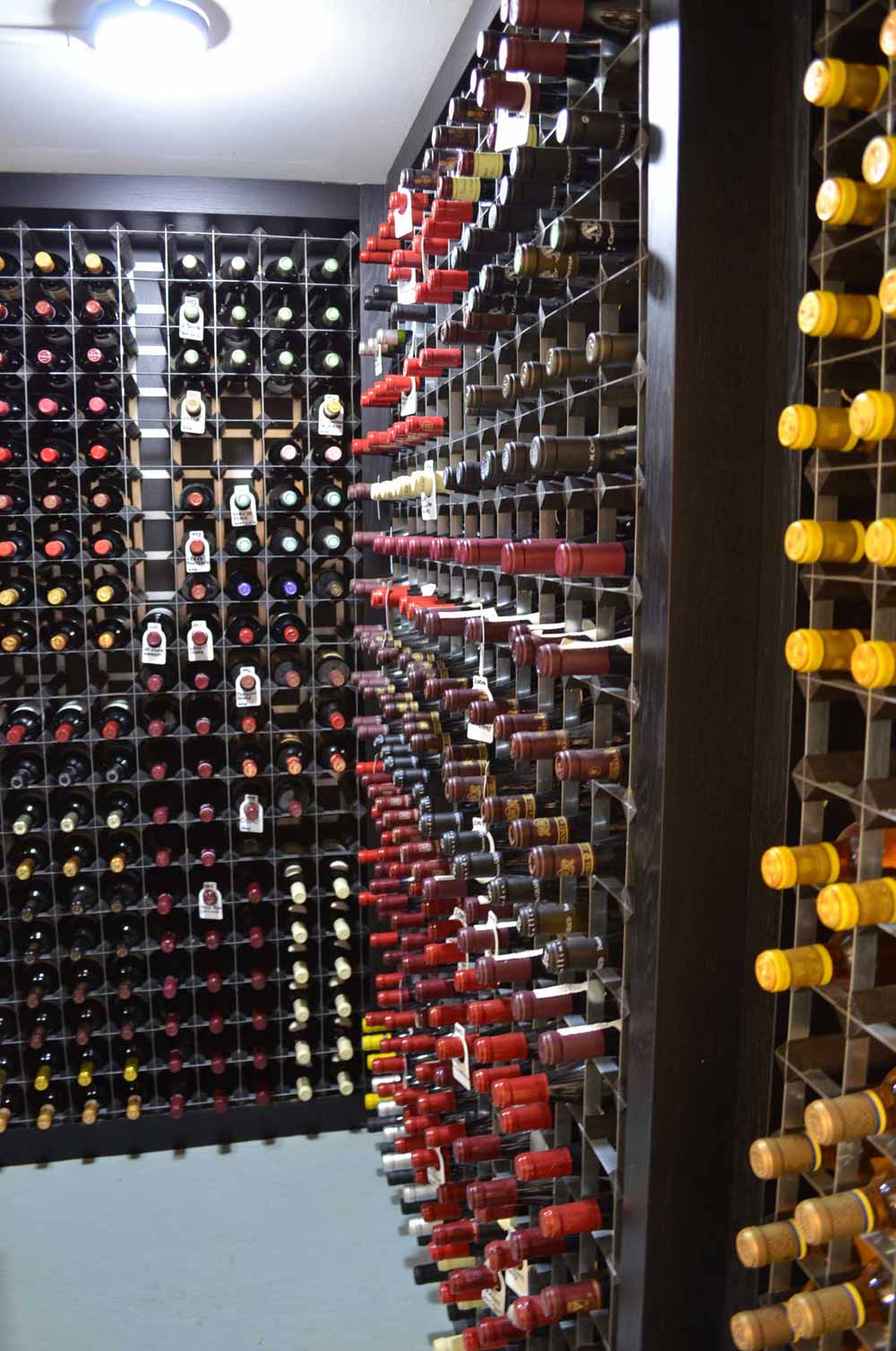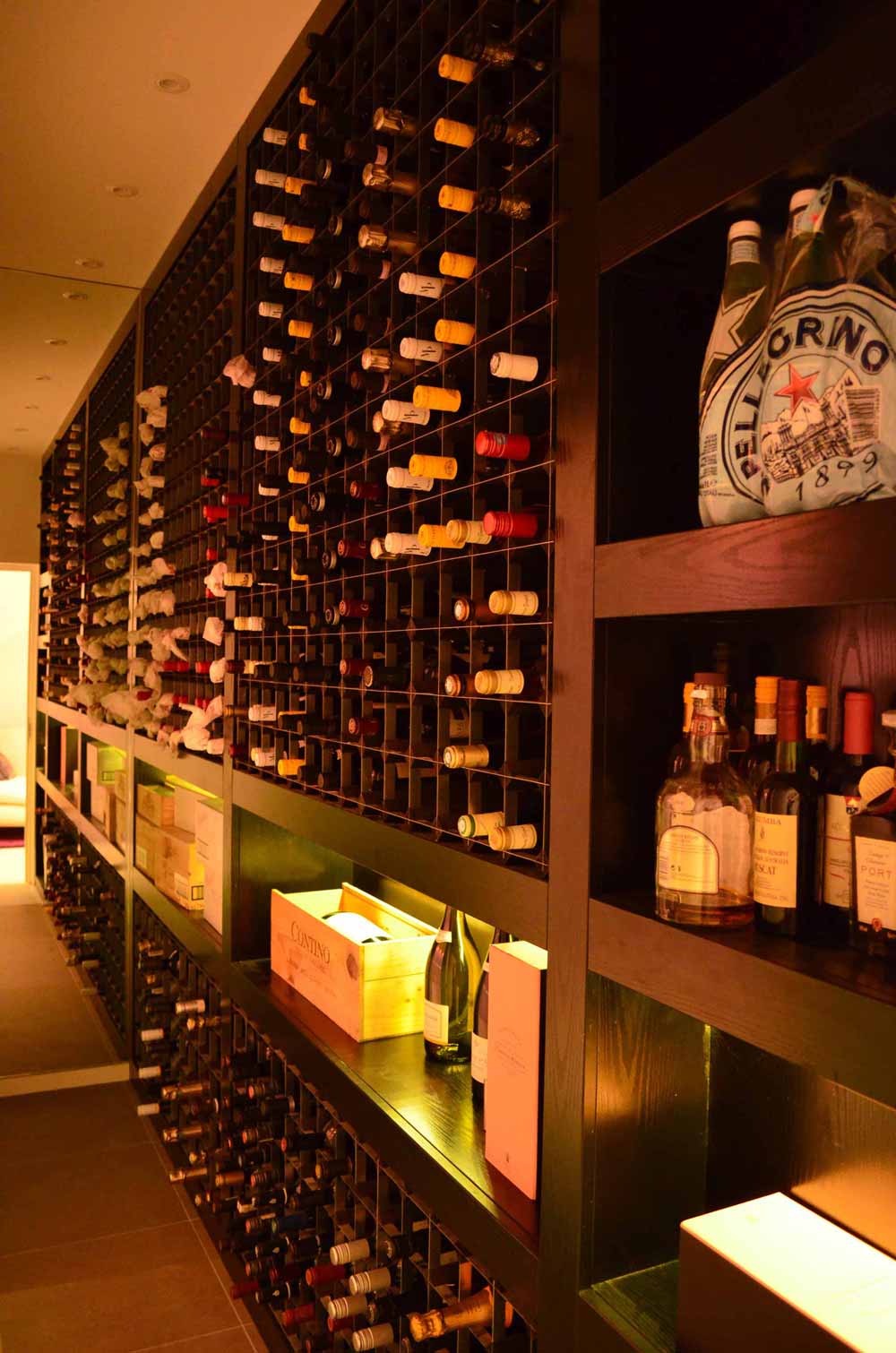 Bespoke surrounds using off-the-shelf racks
Whatever your preference we are happy to give advice and if necessary introduce you to some of the specialists we work with in the field.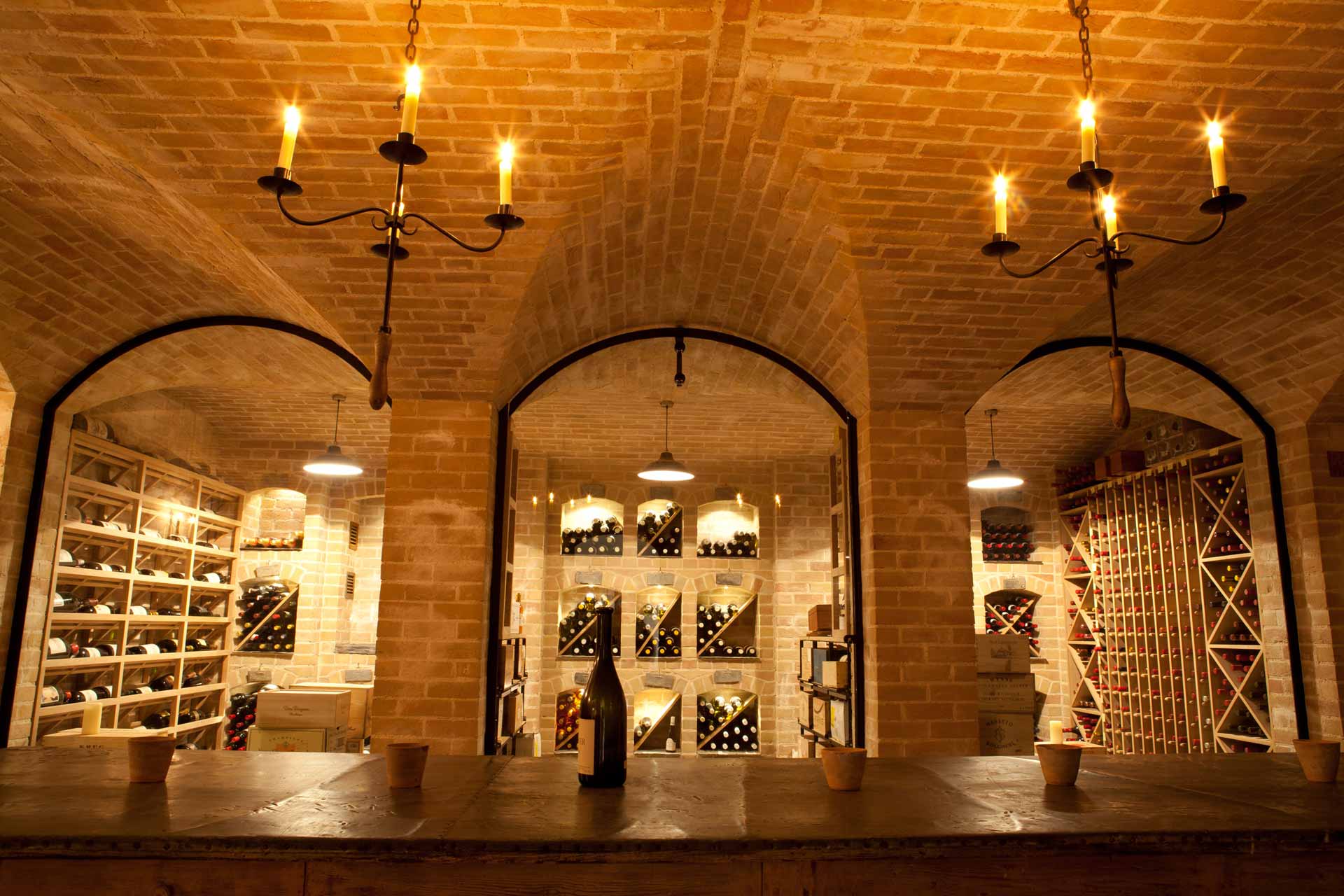 Bespoke surrounds and racks
We have specified and overseen installation of cellar conditioners from various different manufacturers so that temperature and humidity is maintained at the desired level along with insulated doors, walls, ceilings and floors.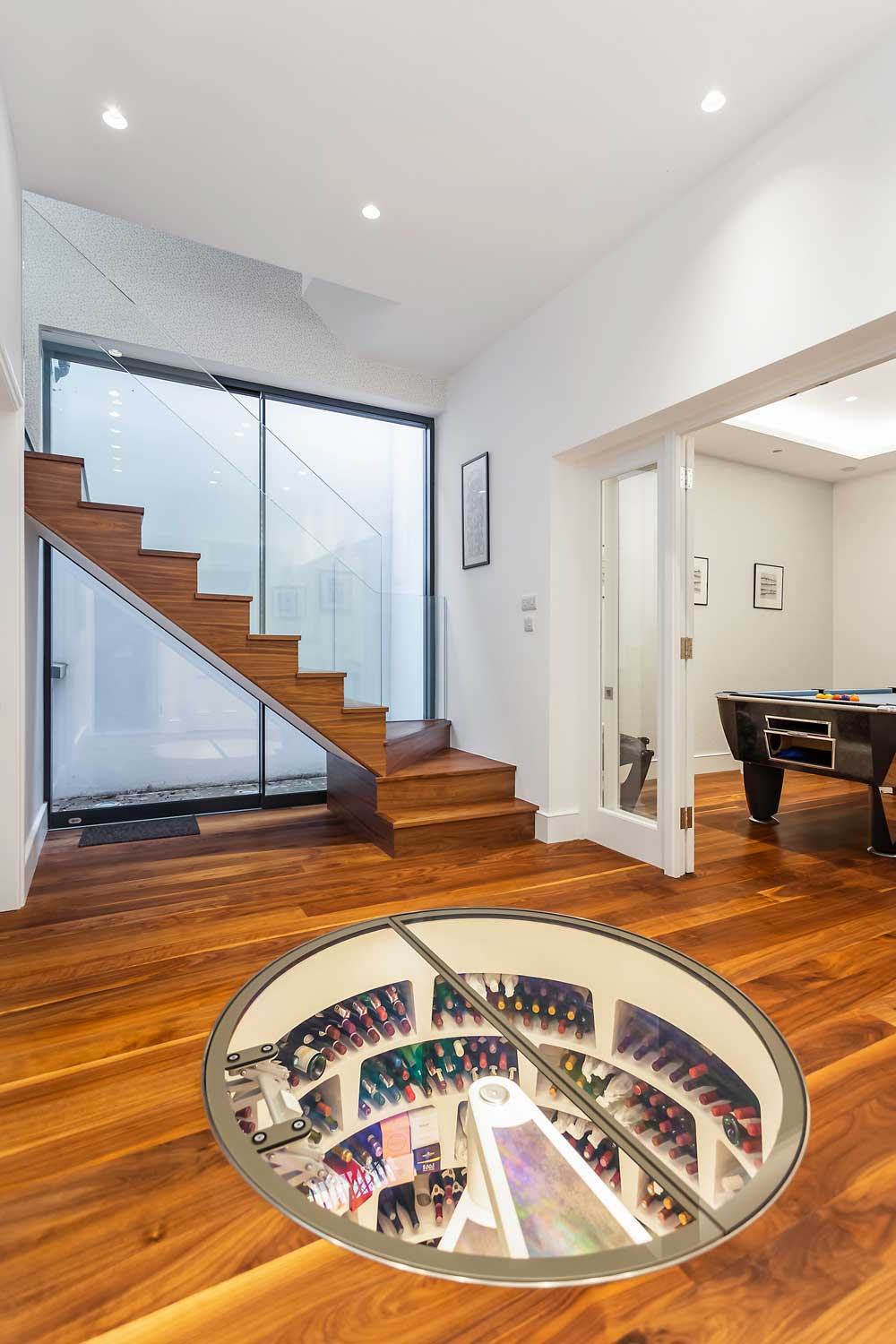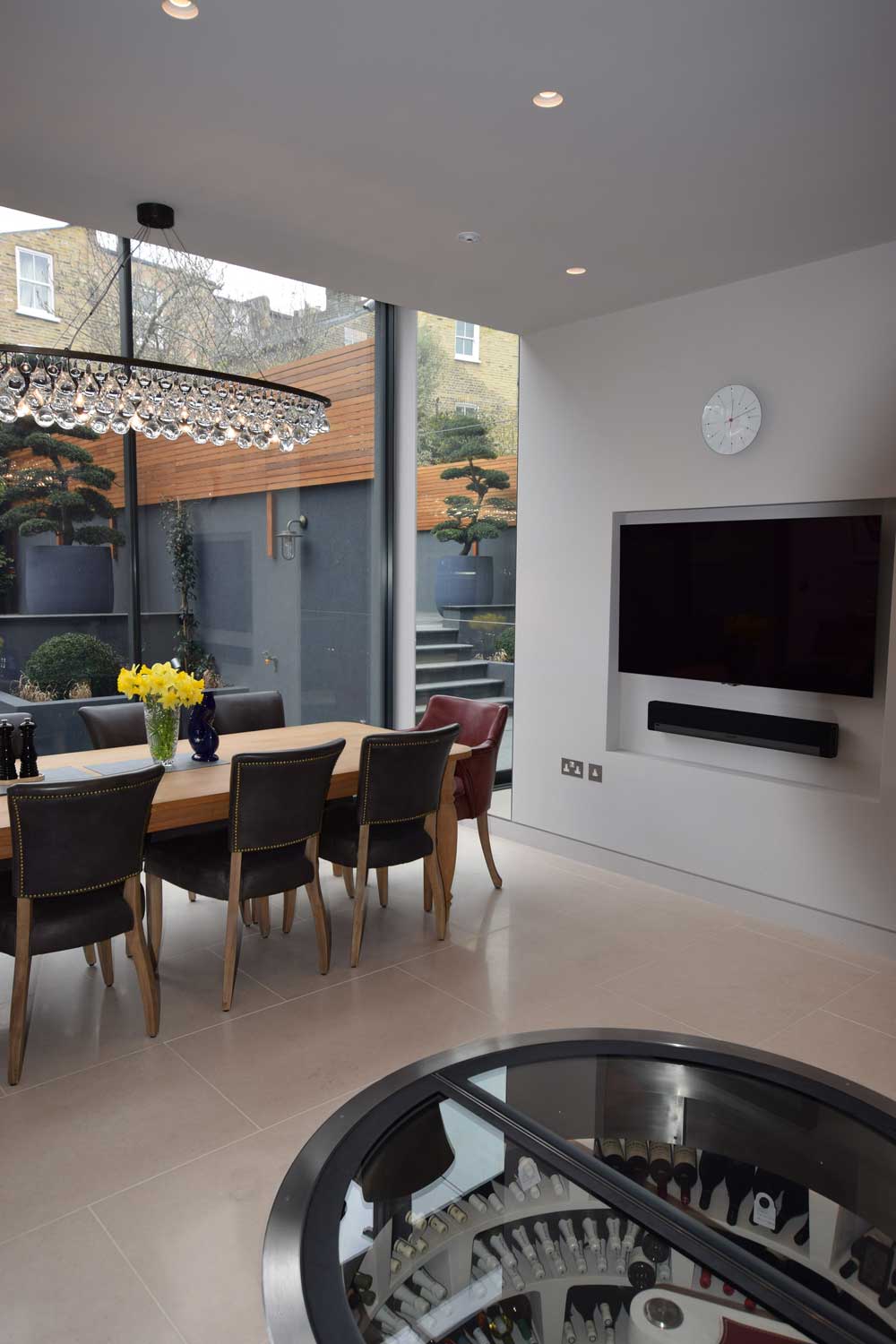 Spiral Cellars
We have also specified and incorporated spiral wine cellars, even below new basement levels giving a focal point to a room or hallway. These cellars have integrated elctric opening walk on glass doors and lighting. No conditioner is required only vents to the outside to keep a constant temperature required for long term storage.