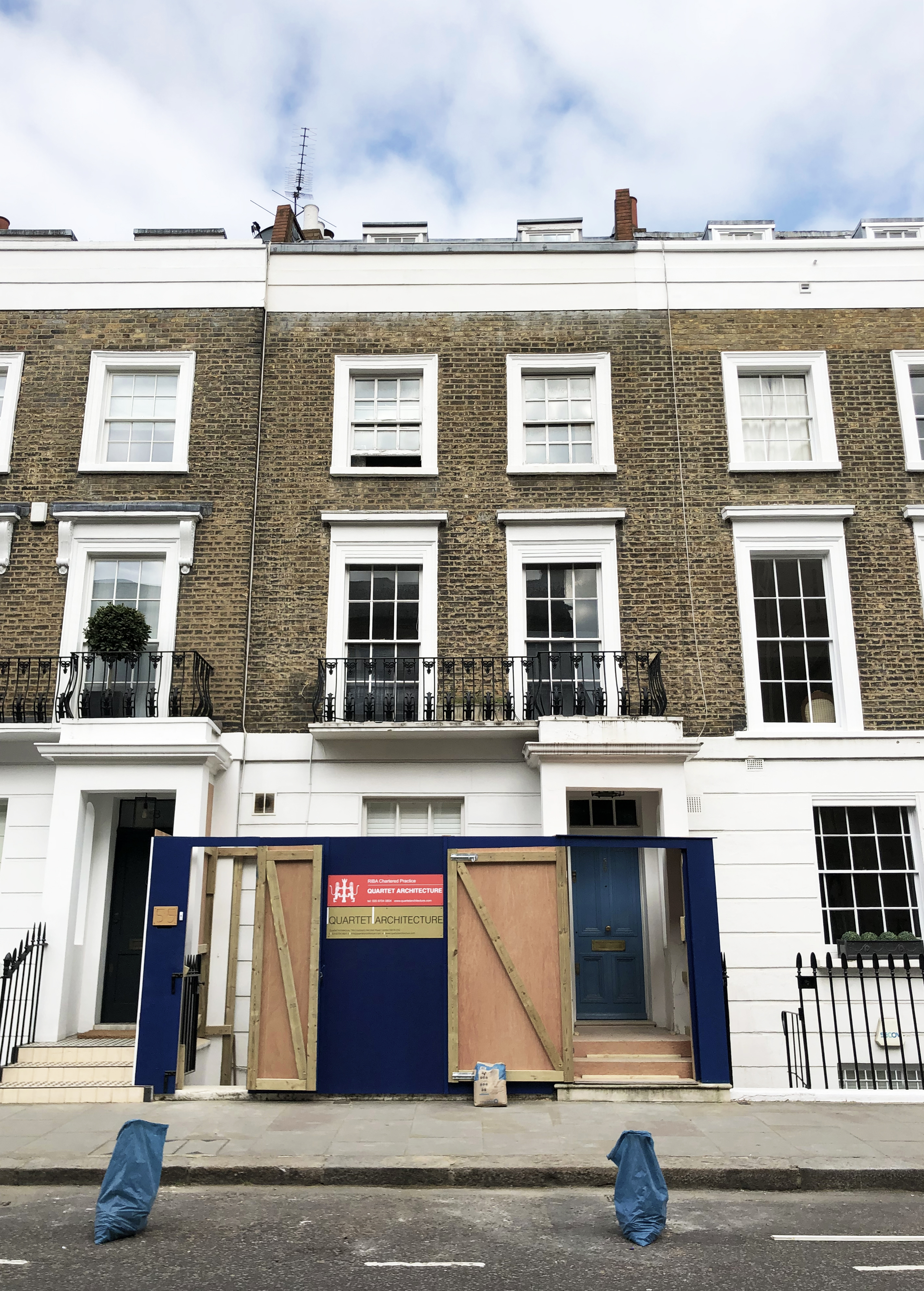 Our project on Cadogan Street, Chelsea has just started on site and has a construction programme of 12 months.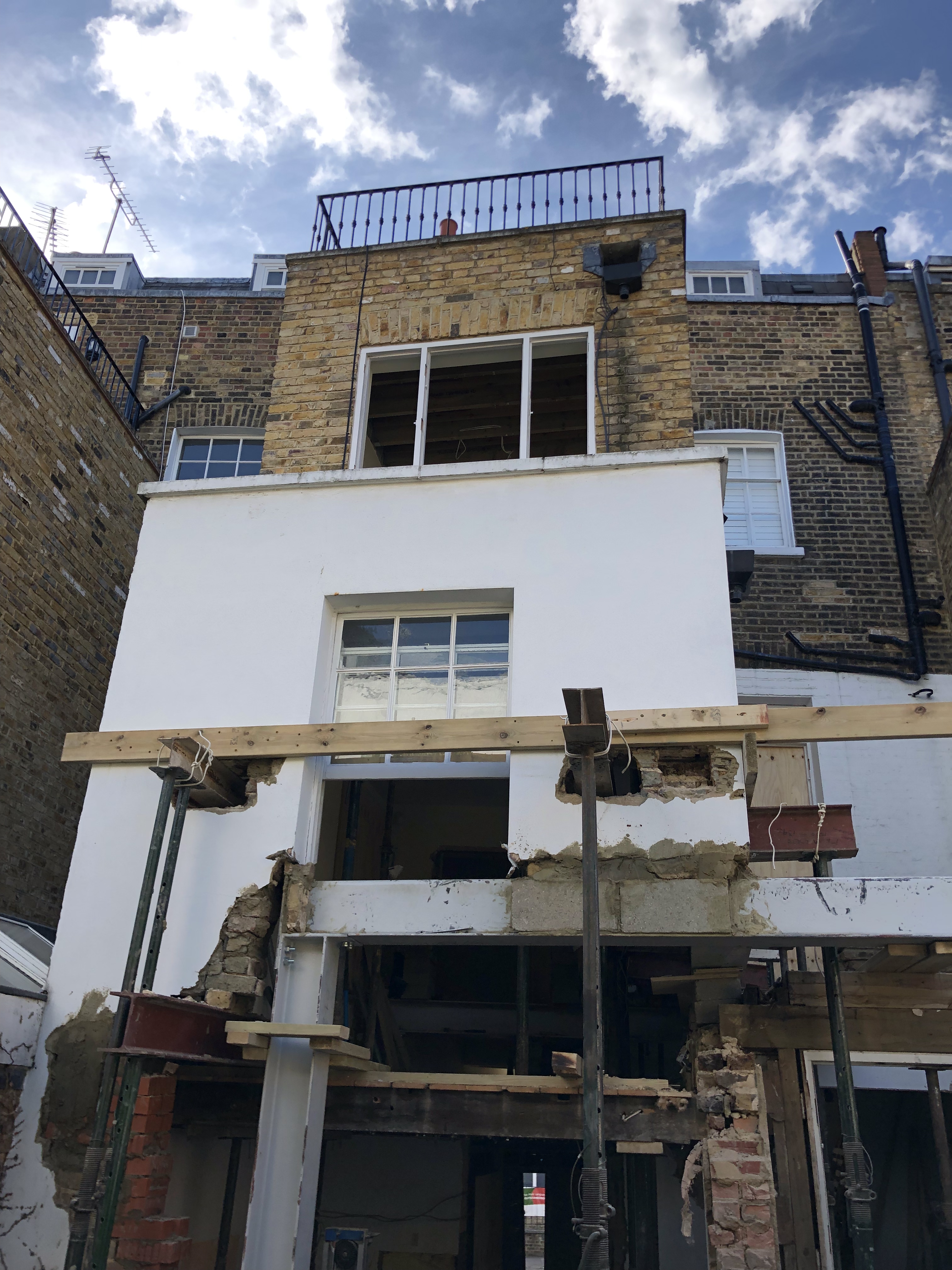 The project located just off King's Road in Chelsea, involves the addition of a new level to the rear closet wing with reconfigurations to the internal and external spaces. The basement, ground and first floor levels have been opened up to create large, bright family areas enjoyed throughout the year.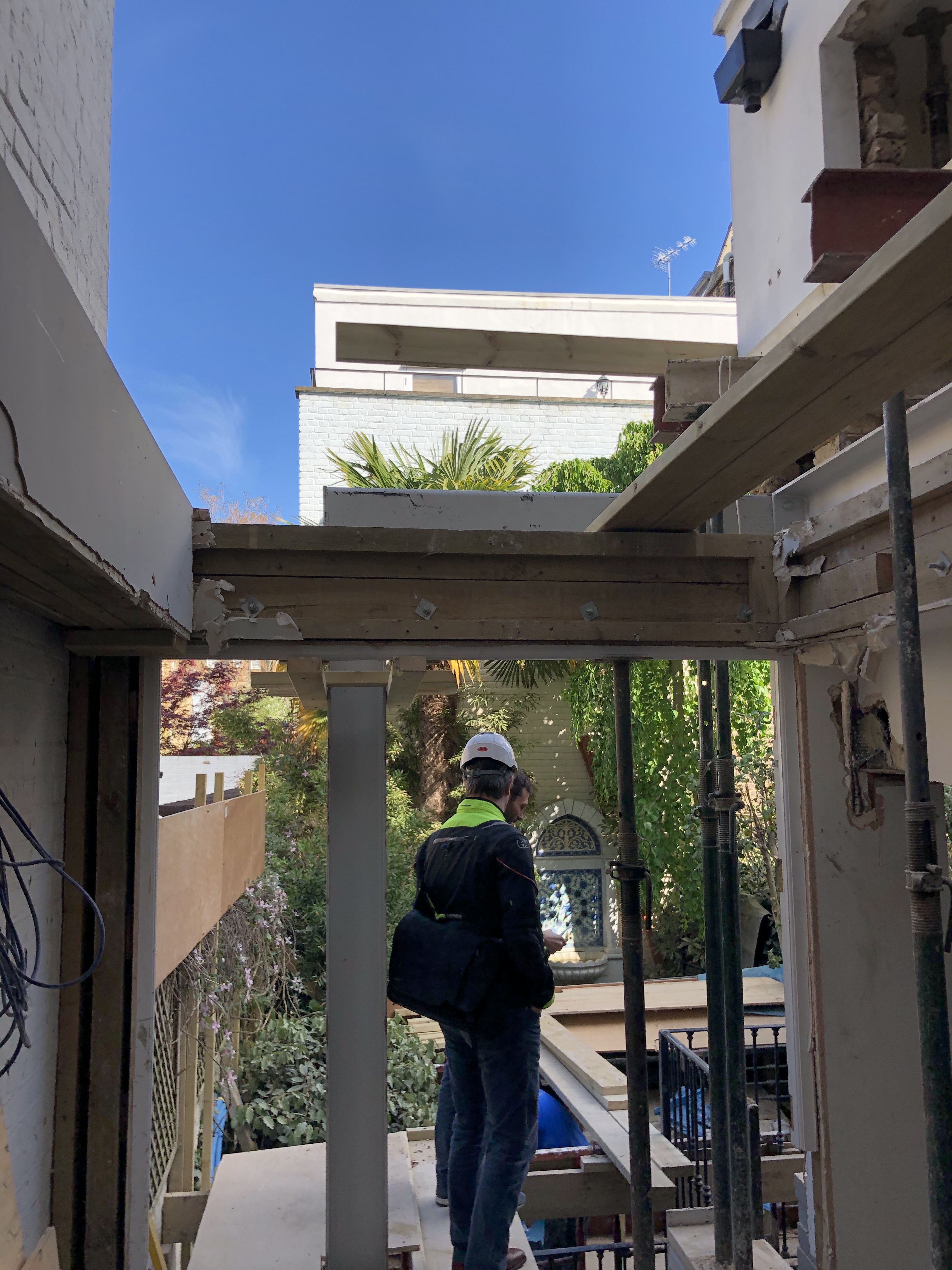 The five-storey Georgian property located within the Chelsea Conservation Area is typical of mid-terraced properties in Chelsea. The internal floor levels wind up through the house, with sub-levels serving the rear of the property. It was our aim to reconfigure these internal levels creating a rationalised floor plan at both ground and basement level and allowing the living spaces to seamlessly flow through into the rear garden.
These reconfigurations created a challenge as it meant shifting floor levels throughout the rear of the property, whilst being careful not to create enclosed spaces with limited head height.
The north-facing rear garden enclosed by surrounding properties meant light in the existing rear living space was restricted. It was the aim of the clients to open up the internal areas to the rear, creating a revitalised space that enjoyed as much natural light as possible. Large sliding doors in combination with a large roof light will let natural light deep into the heart of the home, allowing the spaces to be enjoyed throughout the summer and winter months.

Due to its' enclosed layout, the entrance into the property previously felt dark and and restricted. We worked closely with the clients to re-design these internal layouts, helping to revitalise the home and create a welcoming ambiance. Now when passing through the main ground level entrance, you will be immediately greeted by an open tread, cantilevered staircase. This in combination with the floor to ceiling glass balustrade, allows glimpses right the way through the property to the kitchen located at the rear and further out into the garden.