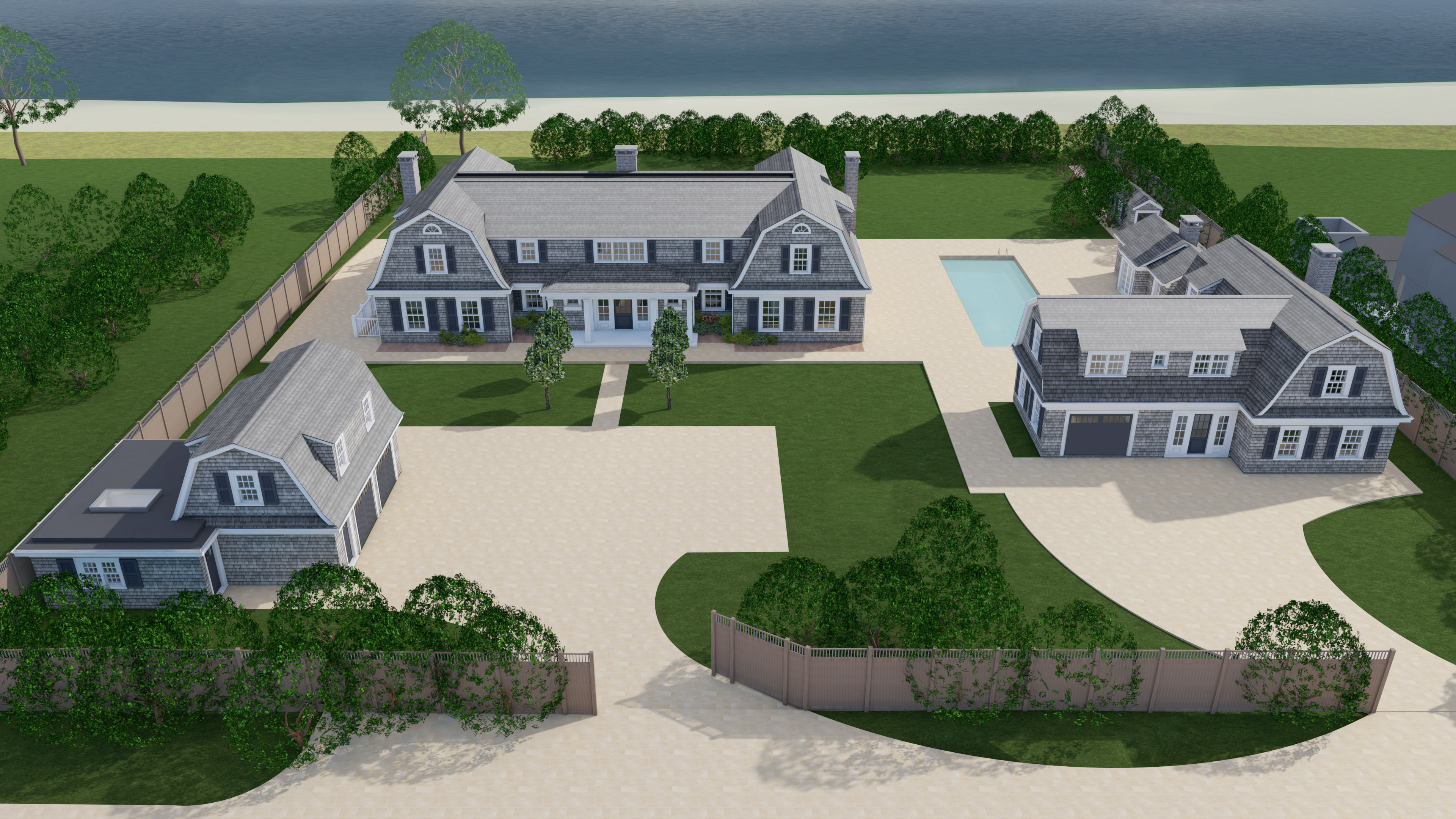 We are very excited to have achieved planning permission for a 760m2 new-build house, a guesthouse, garage and pool house on the beach in West Sussex.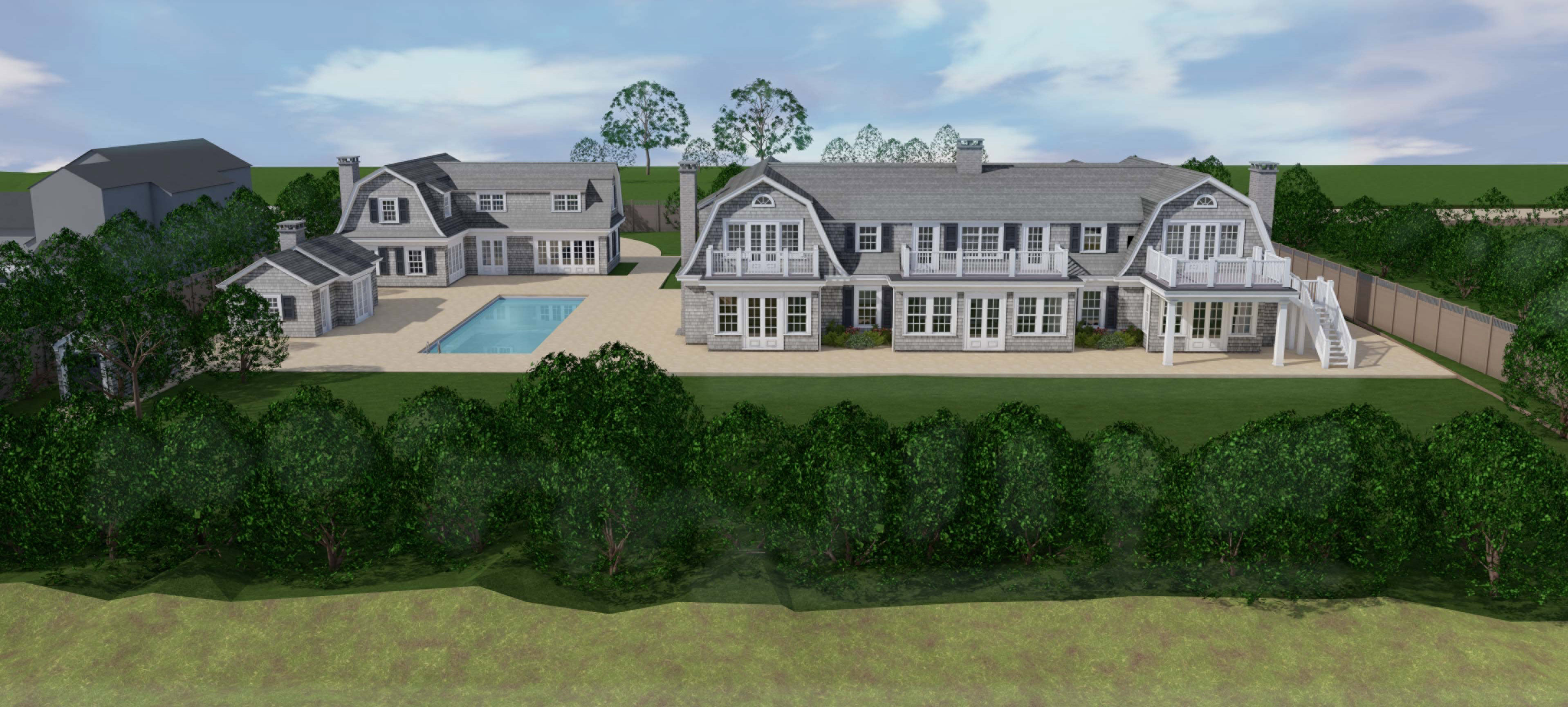 We have designed the buildings in a New England style complete with gambrel roofs and all four will be finished in cedar shingle cladding – as was the client's specific brief. This is the first time we have worked in this style and it has been great to learn and research the details and construction techniques – which will develop as we progress through the project.
A 15x5m external swimming pool with be installed and the garden will be fully designed and landscaped.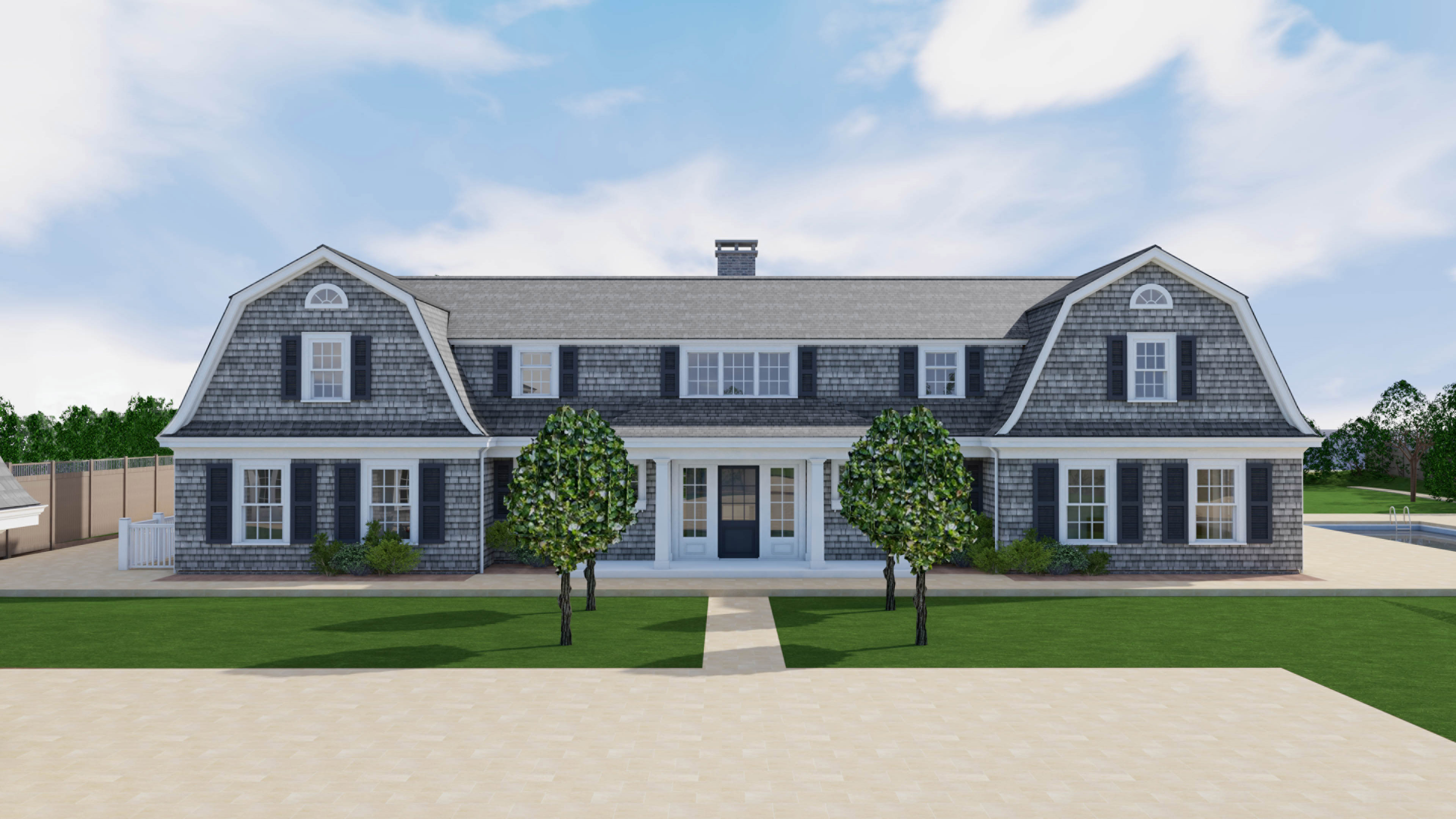 We are planning to be on site early 2020 and can't wait to get started!