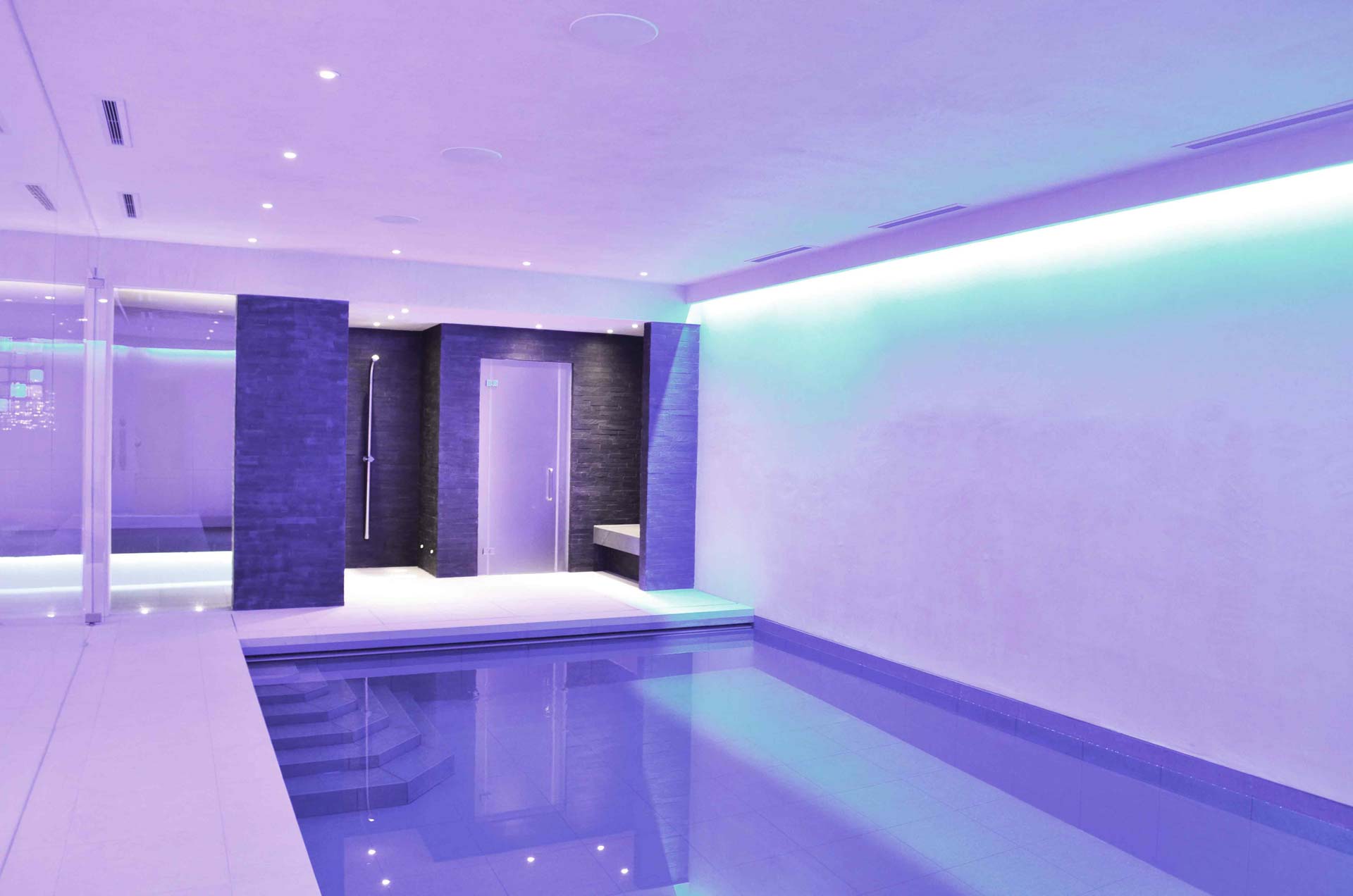 Award Winning Indoor Swimming Pool
British Pool & Hot Tub Awards - Gold is awarded to our subterranean swimming pool design in Wimbledon. The pool designed as part of a large entertaining space includes changing rooms, shower and steam room. The large space separated with a specially designed glass screen includes a light well and bar area. The entire area has air handling to deal with humidity and heat, but also unwanted smells percolating through the rest of the building.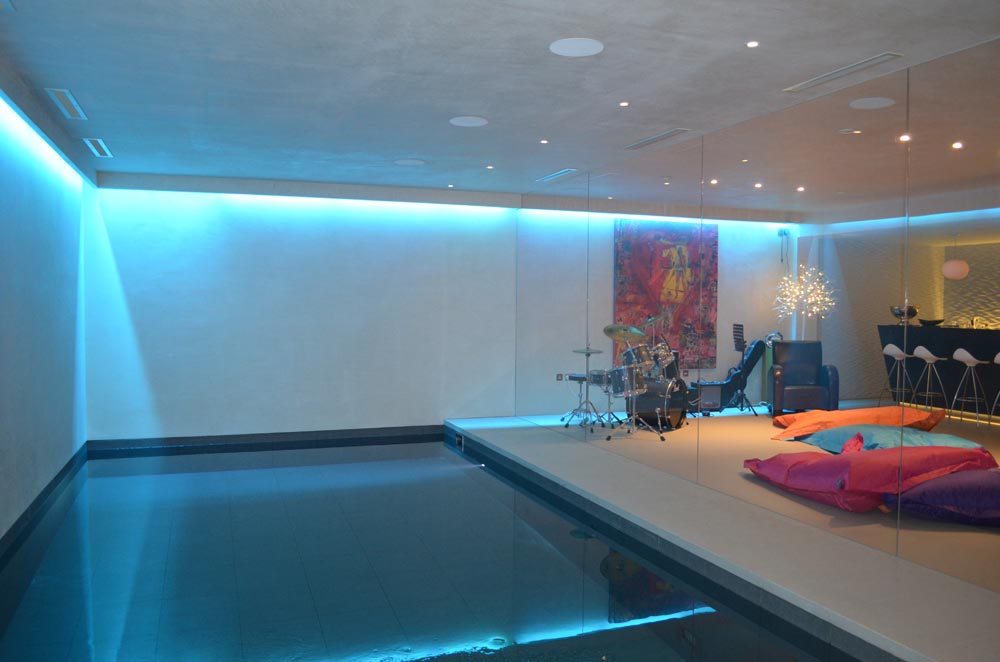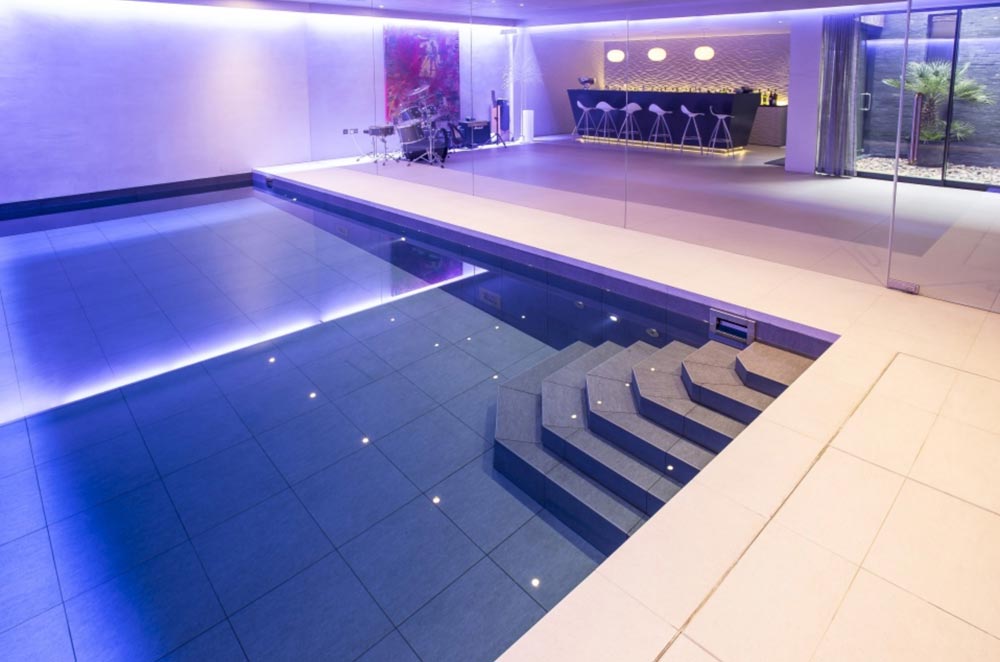 The Pool Area
The bar area was designed by us and forms the hub of the entertaining area beside a subterranean patio to allow natural light to flow. The patio has a water feature that complements the pool, the sound of flowing water adds a relaxing element to the space.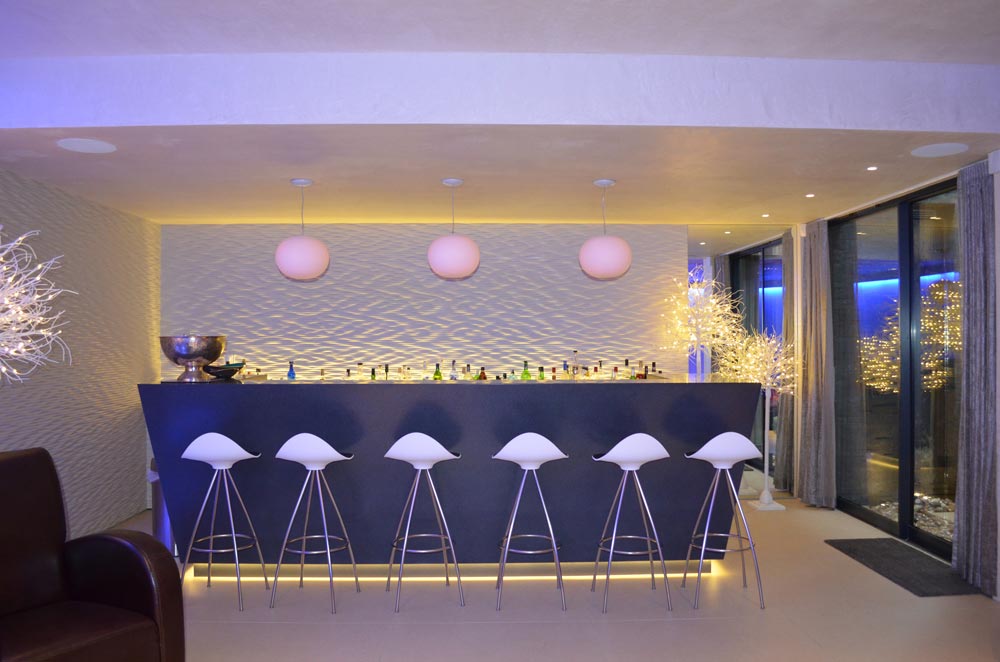 The Bar Area
Specialist LED colour changing lighting and lasers were installed to complete the party theme of the room along with a full audio visual installation.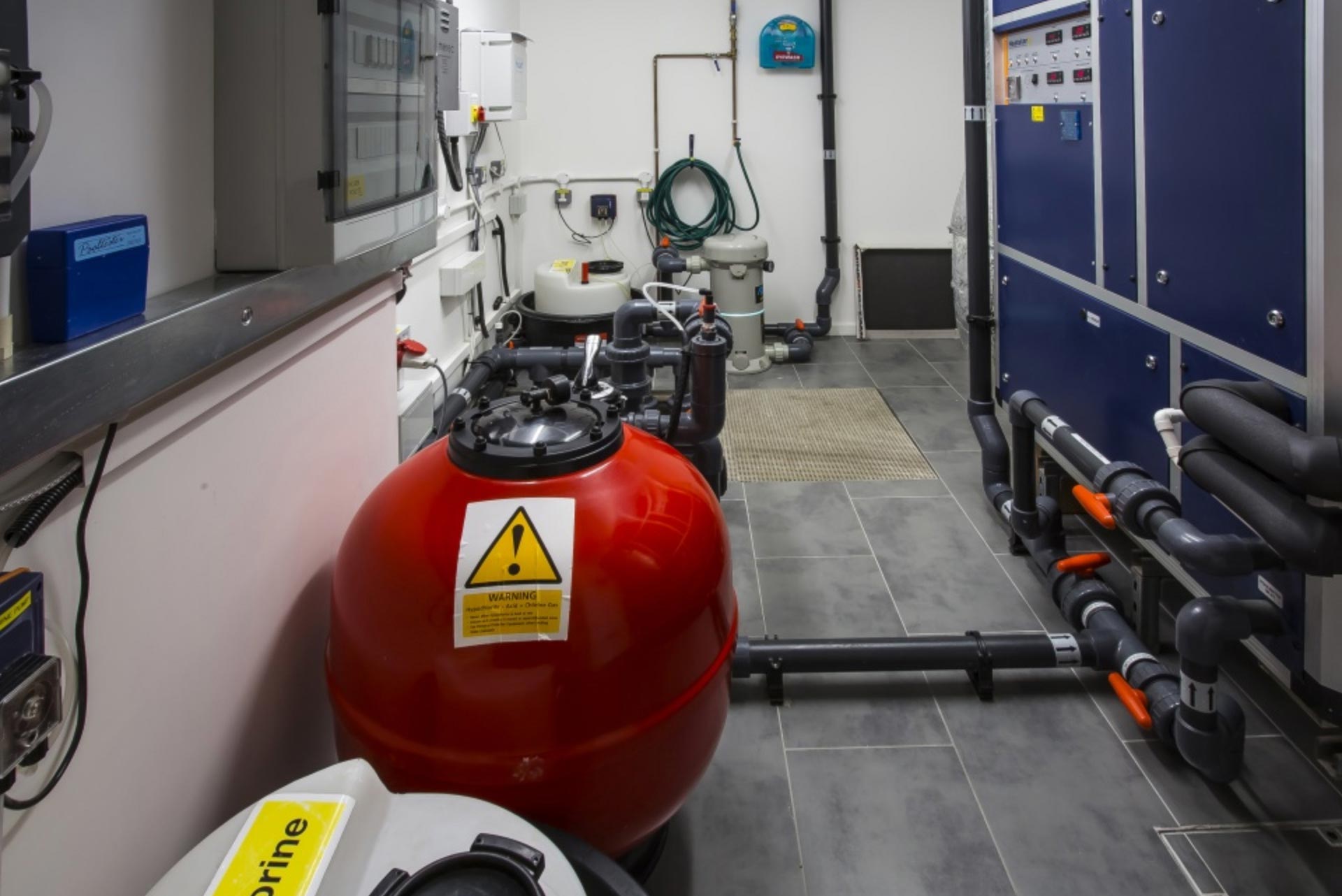 The Plant Room
The plant room is hidden behind the steam room and handles all the air and water requirements for the swimming pool. The pool is heated with a very efficient Micro CHP boiler that produced electricity that is fed back into the national grid.