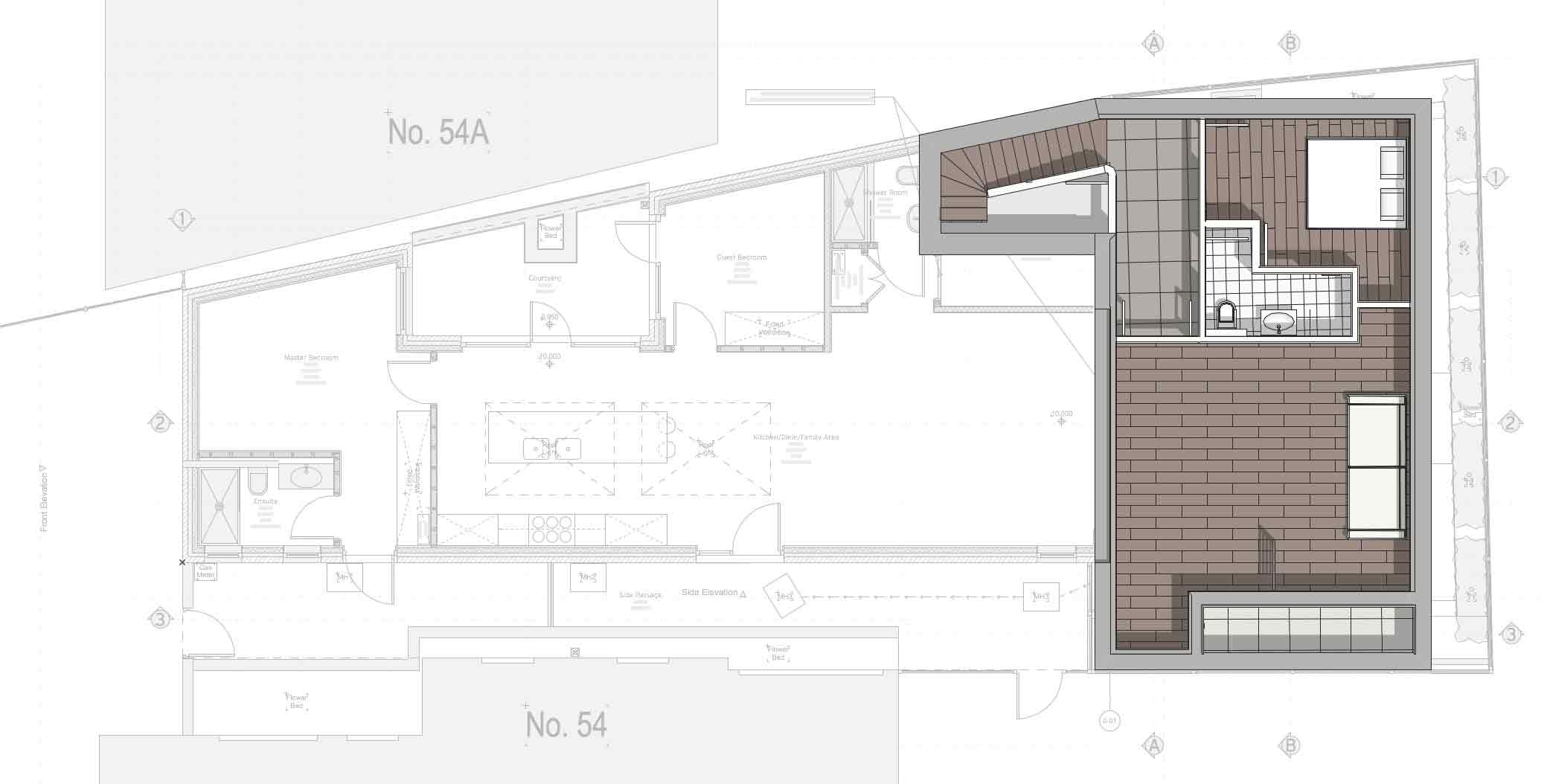 Extending in Constricted Space
The client came to us through referral. The brief was simple, they needed more space. It was up to us to devise a scheme that would give a further bedroom, en-suite shower room and cinema room converting the existing second bedroom into a study.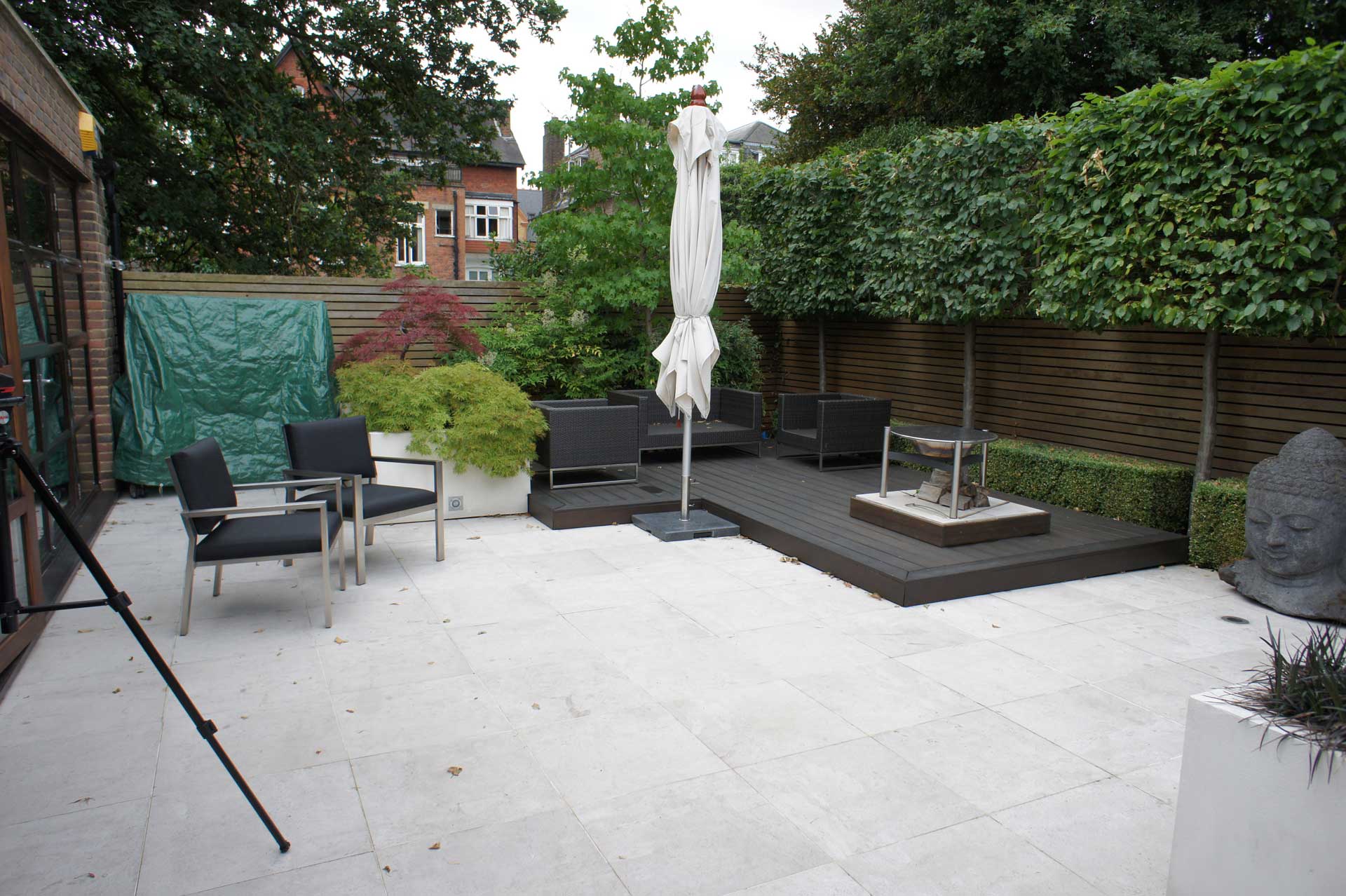 The existing building was a single storey building constructed in c.1980 in the side garden of a Listed Building. Part of the original garden of the Listed Building had been sub-divided to give our building a small rear courtyard garden. The front drive was shared with the neighbours, access as therefore restricted. To compound this the entrance to the property was along a narrow path between the two buildings.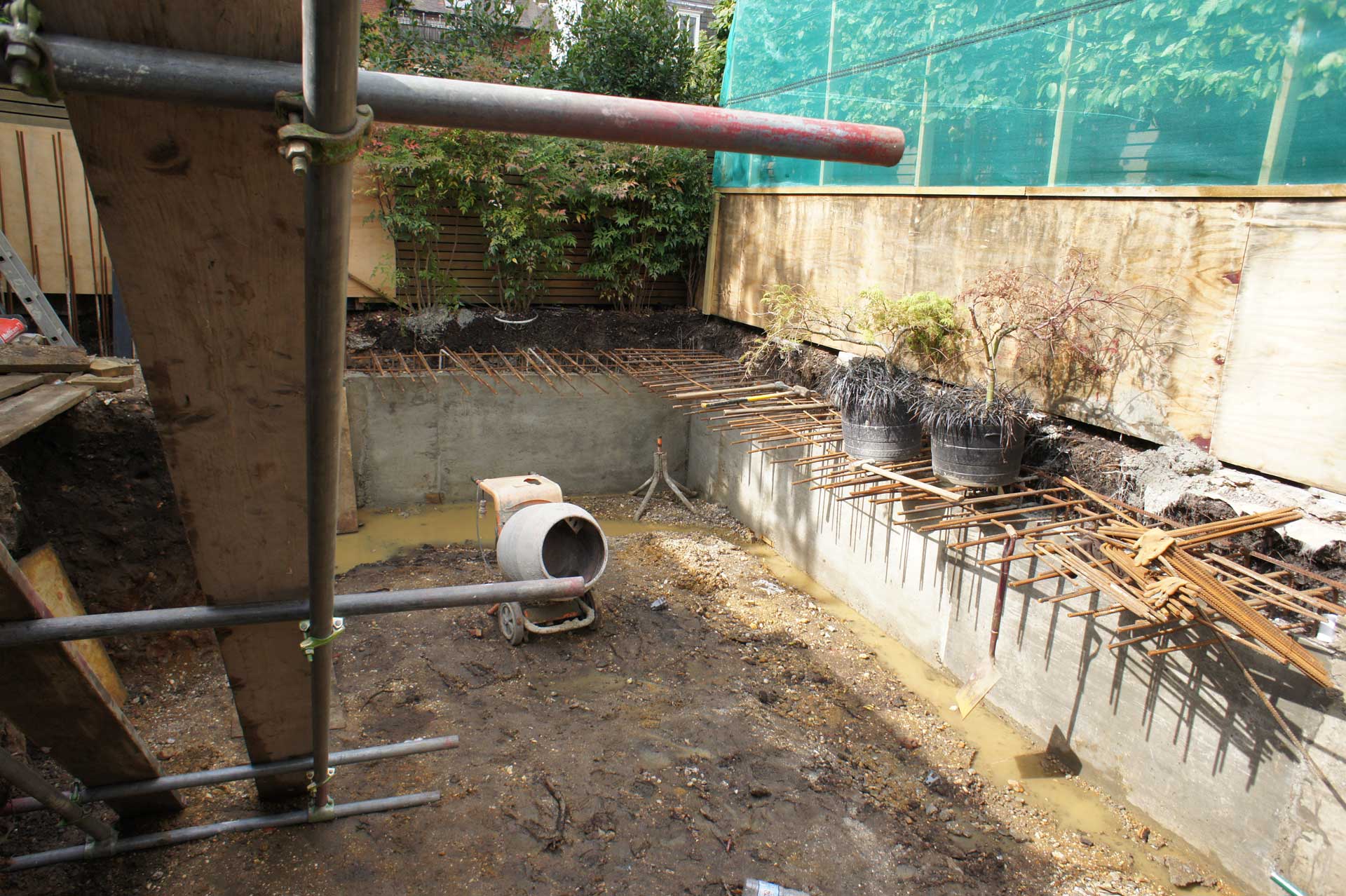 We conducted a desktop study, gathering all the available information of the larger site and concluded that it would be impossible to put a second storey on the existing building due to the close proximity to the Listed Building. Therefore we looked at forming a basement under the rear courtyard garden. It was imperative for the client to retain the amenity space of the garden, but the basement had to have plenty of natural light and not feel like a cellar. In addition to this the perimeter planting of pleached trees in the garden had to be retained. We had restricted access to deal with, the site was in an area of archaeological importance and we had planning and conservation to deal with at Merton.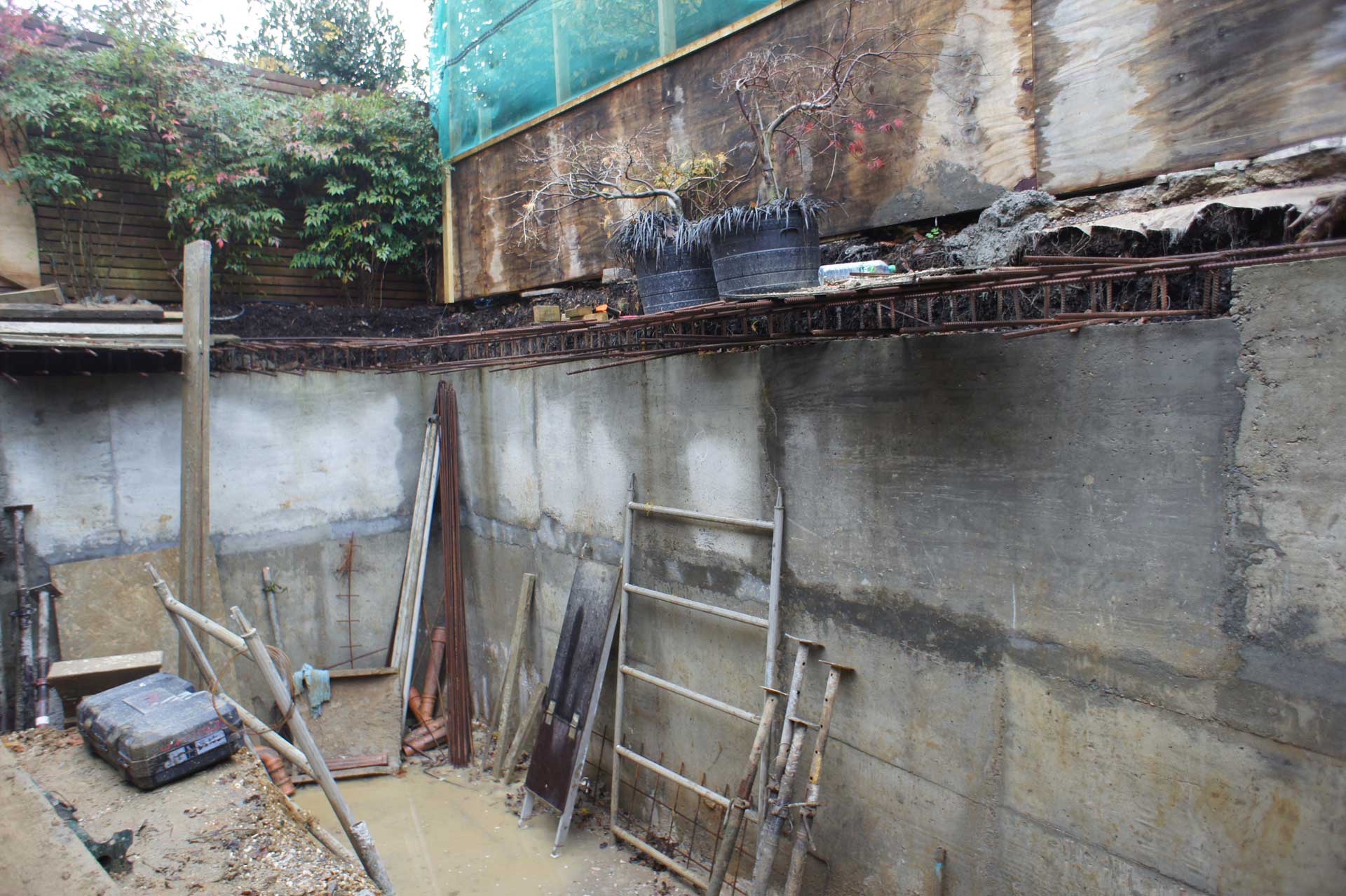 We produced a scheme that allowed for the space required in the brief, with plenty of light from walk on glass skylights and a light well that allowed for planting at the base so the garden could flow into and down the light well to the cinema room in the basement. We also had to make sure that the scheme was buildable. We devise a method that allowed a conveyor to be constructed over the top of the existing building to take spoil away leaving the narrow path to be retained for access. Trees were retained and protected. Planning was granted, Party Wall Awards agreed and work started.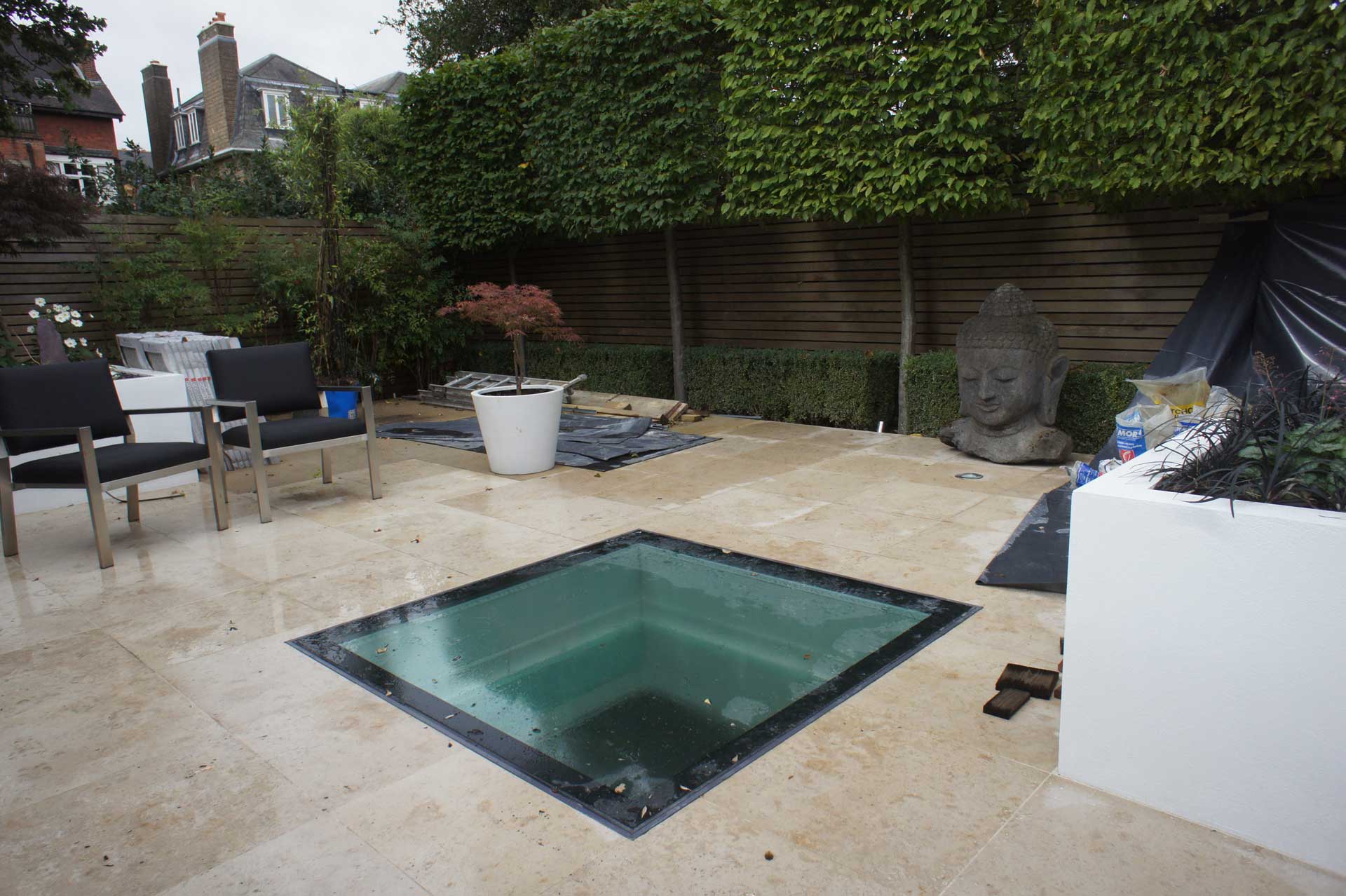 The only indication that a basement is now under the courtyard garden is the walk-on glass skylights.